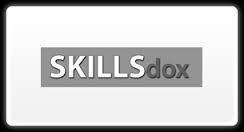 Los Angeles,CA (PRWEB) April 17, 2014
Vubiz Exports Elearning to India
Last month, SKILLSdox Inc. and Vubiz entered into a 3 year partnership agreement to deliver online business courses to the India marketplace. With a significant library of online courses to support growing organizations, Vubiz is expanding from North America to international markets. The partnership with SKILLSdox Inc. will offer Vubiz elearning to businesses in India.
"Our focus is to provide quality online content at affordable rates so that anyone can learn. Taking our programs into the Indian marketplace seems to be a natural fit for our organizations due to the demand for online education and the fact our pricing model is already aligned with market conditions. Working with SKILLSdox, we are very excited to grow the same successes we have had in North America with India," said James Howe, Executive Vice President Vubiz Ltd.
Howe said the demand for quality content is critically important within the Indian marketplace as the industry works through the growth strategies of their educational system. SKILLSdox is building a network of Indian channel partners with organizations such as Vubiz. "It is important that we are working with quality educators in order to help supply the increasing demand to the networks we are tapping into. Vubiz understands the value of working with us and the magnitude of the opportunities we are building," said Brad Loiselle, President of SKILLSdox Inc.
Loiselle says that as SKILLSdox enters into more of India's industry sectors, it becomes increasingly apparent that quality content in all fields is in high demand. Through strategic partnerships like the one with Vubiz and SKILLSdox, higher quality elearning is available benefitting everyone from the content partners, to the sectors leaders to India.
More about SKILLSdox
SKILLSdox, located in Ottawa Canada, with an office in Mumbai India, has established an education network and platform that connects quality content partners with in-country channel partners while supporting the needs of both partners in terms of development services, online infrastructure and marketing support. SKILLSdox does not charge any upfront costs to the partners for its service, but rather focuses on revenue sharing opportunities when the programs are launched solving another problem of affordability.
More about Vubiz
Vubiz is an award-winning elearning company with unbeatable pricing, quality online courses and outstanding customer service. They are experts at making online training effective at the very best price. Vubiz has built an excellent reputation over the past decade offering outstanding value with comprehensive services from a large, impressive online library to content creation, an LMS and Vubuild – a do-it-yourself authoring tool.