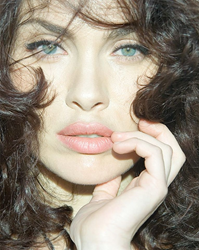 A Sleek & Sexy, Glamorous & Global Spy Franchise by Joël Colburn
Hollywood, California (PRWEB) April 17, 2014
Produced by Kristrún Entertainment, the independent feature film also toplines Jesper Christensen and Robert Maillet.
The script of "A Sexual Thriller" was penned by Joël Colburn who is making his feature directorial debut on the project. It centers on a beautiful assassin for the CIA. A smart, sexy, powerful woman who on orders from the President, discretely and without collateral damage eliminates priority targets who pose significant threats to the common good. Along the way, she's known great loss as her fiancé was found dead two years ago under what to her were mysterious circumstances. After reading about another case eerily similar to his, she sets out on a quest to find those responsible for his murder which draws her into the life of a grieving widower now alone and caring for his wife's three children. For the first time in years, our heroine wonders if she might love again.
Neil Ravan from London (Jupiter Ascending, 47 Ronin, Eat, Pray Love) is producing along with Art Anthony & Rúna Fridriksson for Kristrún Entertainment. The leading role of Alexandra is being played by Luna Rioumina (Spartacus, Players), a Russian-born actress, author and model who comes to us by way of New Zealand. Jemma Dallender (I Spit On Your Grave 2, Community) is a highly trained actress from London. They join the virtuoso Danish actor Jesper Christensen (The Debt, Quantum of Solace, Casino Royale) and Robert Maillet (Sherlock Holmes, The Big Bang, Pacific Rim) from Newfoundland who is starring in Guillermo del Toro's The Strain.
The twelve-week shoot will begin early next year mostly in Florida with location scouting already underway. Nicola Pecorini, who shoots all of Terry Gilliam's films, is the cinematographer. The Emmy Award-winning composer, Geoff Zanelli (Into the West, Hitman, Disturbia), will be writing the score.