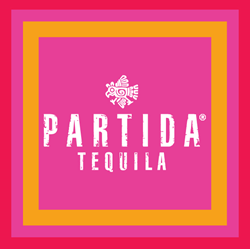 San Francisco, CA (PRWEB) April 16, 2014
Partida, the world's finest Tequila, (http://www.partidatequila.com) announced today the launch of an integrated communications program in the U.S. that will include public relations, social media, a website redesign, POS materials and digital advertising. The campaign – 'Start the Party/Start the Partida' – encourages American consumers to enjoy Partida and have a good time. The new campaign will speak to the celebratory nature of Tequila, and play off the name Partida.
"In every bottle of Partida lies a party untapped," said Gary Shansby, Founder, Chairman and CEO of Partida Tequila LLC. "A Partida party can be any vibe that feels right for you; whether you're into hanging at the beach, dancing in a club or entertaining friends at home."
Kicking off with a vibrant video (available on select social media sites), Partida will continue to release videos throughout the summer with fun concepts to convey consumers enjoying Partida. The extensive re-design for the website will highlight a geo-mapping Store Locator along with a recipe list with videos. The website will have responsive technology that determines the user's device (tablet, smartphone or computer) to create a seamless experience. The look and feel of the site is sleek and stylish to reflect the 'Start the Party/Start the Partida' campaign. POS supporting the campaign will begin rolling out over the Spring and Summer months, coinciding with digital media advertising.
About Partida Tequila
Partida Tequila (http://www.partidatequila.com) is an authentic, all-natural, estate-grown ultra-premium Tequila, made from 100% blue agave in the Tequila Valley, the heart of Mexico's historic Tequila region. From cultivation and harvest to cooking, distillation and aging, Partida Tequila maintains exceptional standards of quality and consistency. F. Paul Pacult, the leading spirits authority in America, recently rated Partida Reposado as the best Tequila in the world, and one of the top five spirits in the world. Noted spirits expert Robert Plotkin calls Partida "sublime" and "one of the finest tequilas ever made." Partida Tequila produces four distinctive Tequilas: Blanco (not aged), Reposado (aged six months), Añejo (aged 18 months) and Elegante (aged 36 — 40 months). Partida is now distributed in Mexico, as well as Alabama, Arizona, California, Colorado, Connecticut, Florida, Georgia, Hawaii, Illinois, Indiana, Idaho, Iowa, Louisiana, Maryland, Massachusetts, Michigan, Mississippi, Missouri, Montana, Nevada, New Jersey, New Mexico, New York, Ohio, Oklahoma, Oregon, Pennsylvania, South Carolina, Texas, Washington, DC, Washington, Wisconsin and Wyoming.