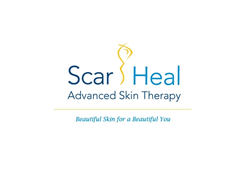 Largo, FL (PRWEB) April 29, 2014
The University of South Florida (USF) Alumni Association honored the 2014 USF Fast 56 – the fastest growing USF alumni owned or led businesses in the world – at a celebration held Friday, April 11, in the Marshall Student Center Ballroom at USF Tampa.
Scar Heal, Inc., led by M. Catherine Burney MPH, CHES, President of Scar Heal, Inc., which offers the latest technologically advanced scar and skin management products both domestically and internationally, was one of 56 USF Bull owned or led businesses inducted for the second year in a row into the 2014 USF Fast 56 by USF System President Judy Genshaft and USF Alumni Association Board of Directors Chair Monty Weigel.
"It is an honor for Scar Heal, Inc. to be recognized by the University of South Florida for the growth of our business," said M. Catherine Burney, MPH, CHES a 1995 graduate of USF. "We thank our customers and distributors for supporting us and look forward to continuing to serve their scar and skin management needs in the future."
The 2014 USF Fast 56 companies were ranked by percentage of cumulative annual growth in revenue, as documented by Ernst & Young, a public accounting firm based in Tampa. Fifty-six USF alumni owned or led businesses were selected as recipients, in recognition of the year USF was founded, 1956.
"More than 600 companies received nominations for the 2014 USF Fast 56," said USF Alumni Association Executive Director Bill McCausland. "We are proud to recognize Scar Heal, Inc., for being among the world's fastest growing USF Bull-led businesses.