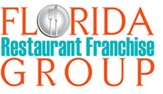 Hollywood, FL (PRWEB) April 18, 2014
Franchise businesses were responsible for adding more than 30,000 U.S. private-sector jobs in March, according to ADP's March, 2014 National Franchise Report. ADP is one of the largest providers of business processing services to employers around the world.
Restaurant franchises lead the growth by far adding nearly 14,000 documented jobs (45 percent of all franchise jobs) and posting nearly 3 percent growth over March, 2013, according to the report.
While the U.S. employment rate still struggles at only 2 percent growth, the U.S. franchise restaurant industry is growing 75 percent faster at 3.4 percent growth, according to the report. That successful growth has manifested itself in the popularity of franchise restaurants as EB-5 investments, according to Joe Sloboda, President of the Florida Restaurant Franchise Group (FRFG).
"Restaurant franchises are great investments and great employers making them ideal for EB-5 investor purposes. The ROI and job generation rates for our two newest franchise properties: VooDoo BBQ & Grill and Twin Peaks Sports Bar and Grill continue to exceed all of our expectations," said. Mr. Sloboda. He warns however that simply investing in any franchise is no guarantee of success. "There is still no substitute for professional advice and exhaustive due diligence," he said.
FRFG's franchise investment offerings have become appealing to EB-5 investors, agents, consultants, and immigration attorneys because they are a relatively small in volume, a good mix of developer cash and EB-5 funds, and because there is a history of approvals with the Regional Center on restaurant projects.
The Florida Restaurant Franchise Group offers EB-5 franchise restaurant opportunities through the Palm Beach Regional Center. Operating in nine Florida Counties including Miami-Dade, Broward and Palm Beach, the Palm Beach Regional Center is one of the few Regional Centers in the United States that can boast a 100% success rate on all previous I-526 petitions, according to Mr. Sloboda.
The Florida Restaurant Franchise Group is a South Florida restaurant development company that is a licensed franchisee of Twin Peaks and VooDoo BBQ & Grill. Its principles have more than twenty five years of collective experience in the restaurant industry and are also licensed attorneys and experienced developers.