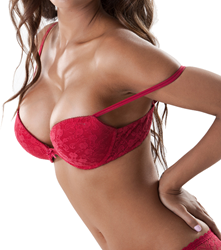 Gummy Bear breast implants are the safest, most natural looking and feeling implants available!
(PRWEB) April 22, 2014
Bellava MedAesthetics is all about helping women find the essence of beauty by using the most advanced technology available. Gummy Bear breast implants are one of their latest offerings to help women look and feel their best.
While breast implants have been available for many decades, the technology has greatly improved in recent years. Gummy Bear breast implants are the latest and greatest option because they provide the most natural look and feel. They are named after the gummy bear candy because they have a similar, cohesive, gel-like texture inside that prevents rupturing, rippling, and leakage. Even if directly cut open, the implant does not lose its filling or shape. This means they have a much lower complication rate compared to other silicone options and they even last longer because they are unlikely to rupture.
Just like women are many shapes and sizes, Gummy Bear implants come in a variety of shapes and sizes to fit every individual body. With traditional implants, gravity may cause the implants to eventually sag or become misshapen, but with Gummy Bears, the form-stable implants will hold their distinct shape for many years. The substance is still soft and flexible inside, though, so they still look and feel like natural breasts.
Dr. James R. Lyons, the board certified plastic surgeon partnered with Bellava MedAesthetics & Plastic Surgery Center, has performed thousands of breast procedures over his 30+ year career. He prefers using Mentor MemoryShape Gummy Bear implants because they are more advanced than previous options, which provides a better outcome.
"If you fill a baggie with a cohesive gel like the Gummy Bears and close your eyes and you feel that, that really feels like a breast. But if you close your eyes and feel a baggie filled with water, that doesn't feel like a breast. So you have more naturalness, and from an aesthetic point of view, the most important part is that we have shape selections, too, whereas with old implants, you only had size selections." ~James Lyons, MD
To highlight all the benefits and features of Gummy Bear breast implants, Bellava MedAesthetics in Bedford Hills, New York is proud to announce a new website, GummyBearsWestchester.com. At the new website designed by MD Marketing Experts, patients can learn all about the implants, view before and after pictures of real patients, watch video testimonials, and explore why Bellava & Dr. Lyons are the best choice for their breast augmentation needs.
In celebration of the new website, Bellava MedAesthetics & Plastic Surgery Center is also offering a free consultation and $500 off Gummy Bear implants for the month of April. Women can visit the website or call 914-600-5989 to schedule their complimentary consultation.