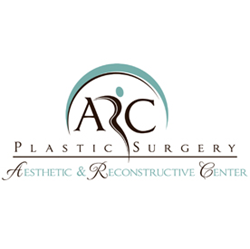 Miami, FL (PRWEB) April 18, 2014
Fine facial lines and wrinkles are the first signs of aging. Known as Xeomin, this new cosmetic wrinkle treatment has been introduced as a fast-acting injected medication to treat age-showing wrinkles. Plastic surgery center ARC Plastic Surgery, known for having the best rhinoplasty surgeon in Miami, has announced their 2014 Spring promotion offering Xeomin as the most effective wrinkle treatment available – patient can get two areas for the price of one throughout the month of April 2014.
Xeomin contains a purified botulinum toxin used to treat muscle spasms, abnormal neck pain, and—most popularly—wrinkles. Xeomin is applied through an injection into the facial muscles to help relax them and decrease their activity. This causes the muscles to contract and tighten. Xeomin does not contain any of the additives that Botox contains. It is free from complexing proteins, decreasing the likelihood that a patient will develop a resistance to the treatment. When the body senses a foreign substance entering the body, its normal response is to create antibodies to attack the substance. Because Xeomin is a purified form of botulinum toxin, the possibility of this adverse reaction is reduced.
When the brain is directed to laugh or frown, it sends a signal that travels through a nerve to reach the muscle tissue and trigger a physical corresponding action. Xeomin helps cut that line of communication, ultimately preventing the signal from reaching the muscle. When the muscle cannot be triggered to contract, it remains in a relaxed state. This not only addresses wrinkles that have already formed, but also prevents creases from forming in the first place. Patients will stop overusing the muscles that cause repeated facial micro-movements that form undesirable lines along the face—the telltale signs of aging. This does not prevent facial expressions, but simply stops making muscle contractions deep within the skin that ultimately are the cause of harder-to-treat wrinkles.
This cosmetic injection can help reverse the notorious signs of aging such as wrinkles formed between the eyebrows, on the forehead, around the eyes and mouth as a result of frowning, scowling, squinting from the sun, or merely concentrating on a task such as listening or reading. Similar to Botox, the results tend to last three to four months and fade away gradually.
Dr. Jeremy White, the cosmetic surgery Fort Lauderdale expert, performs all injection treatments personally in his office and will help each patient decide the best treatment option to individually fit their needs.
About ARC Plastic Surgery:
Dr. Jeremy White is a plastic surgeon Fort Lauderdale and Miami specialist trained in reconstructive procedures of the entire body, as well as otolaryngology (cosmetic and reconstructive challenges in the head and neck).
With his vast experience within the surgical industry, Dr. White has treated patients all over the world, receiving numerous awards for his work. However, aside from being honored, Dr. White's real success comes from achieving and exceeding his patient's requests, while at the same time minimizing their recovery time.
Over the years Dr. White has completed a number of successful surgical body procedures including (but not limited to): tummy tucks, arm lifts, buttocks lifts, thigh lifts, liposuction, and breast enhancements/reductions.
In addition to body enhancements, Dr. White is also an expert when it comes to facelifts, necklifts, facial fillers, chin implants, eye lid surgery, and nose lifts.
Before any surgical procedure is scheduled, the humble plastic surgeon expert ensures each patient is provided with counseling and advice pertaining to their specific personal physical goals.
To schedule an appointment or a consultation about the different surgical procedures ARC Plastic Surgery offers, please call (305) 501-2000 or visit http://www.arcplasticsurgeons.com/contact-us/.