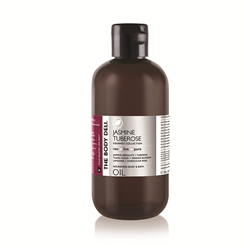 "The Body Deli is at the forefront of a new luxury emergence with our brand," stated co-founder David Parker.
Palm Desert, CA (PRWEB) April 25, 2014
THE BODY DELI, the original pioneer for fresh, raw, organic skin and body care, has launched a line of newly labeled, all natural products inspired by the idea of 'new luxury' and modern indulgence. The handcrafted products include body lotions, creams, scrubs, oils, washes, soaps, and aroma mists, and are available in the following blends: Citron Vanilla, Coconut Crème, Desert Sage, Eucalyptus Rosemary, Lavender Chamomile, Moroccan Mint, Rose Absolute, Tahitian Vanilla, Thai Lemongrass, Amber Patchouli, Amber Vanilla, and Jasmine Tuberose.
"New luxury is about understated opulence that doesn't need to be shouted, but gently whispered to the rest of the well-heeled inner circle audience that is in the know," explains David Parker co-founder of The Body Deli. "I believe that The Body Deli is at the forefront of a new luxury emergence with our brand. We have millionaire and billionaire clients purchasing our products, and they do so because they feel the quality is the finest they can buy anywhere in the world. This quality and understated but elegant packaging appeals to a whole new set of luxury buyers, for whom money is not an object, and getting what you pay for is the greatest luxury of all."
Handcrafted by Parker and his co-founder and "cosmetic chef" Margaret Skarin, the company's organic skin care products comprise a personal care brand that features an array of antioxidants, phyto-nutrients, fruit acids, Omega-3 essential fatty acids, mineral greens, and more, with zero residue. Their special method and concept of "fresh food for the skin" is a process similar to crafting fresh juices and smoothies in a high-end organic juice bar. All ingredients are sustainably sourced from small farmers and distillers from every corner of the planet.
"The essential oils we use are rare and extraordinarily expensive because hundreds of pounds of plant material is required to produce a single ounce," adds Parker. "For example, it takes 60,000 roses to make one ounce of pure rose oil. These oils are exclusive, rare, handcrafted, and of extreme quality."
All of these artisan products are available at the company's flagship Palm Desert store, their pop up locations in Palm Springs at Raymond | Lawrence and The Saguaro Hotel, and online. The Body Deli has also created a new hardcopy catalogue, complete with beautiful fresh product images and information.
Since 2001, THE BODY DELI has designed products providing nutrition for the skin. Motivated by the concept of natural living and driven by the science of "living foods," a staff of 10 hand-makes small batches at their Palm Desert location utilizing raw, fresh, natural, and organic ingredients. The result is a myriad of nutrient-rich creations for the body, face, and hair that deliver vitamins, enzymes, and minerals at their peak potency. Their products have cultivated a loyal customer base, including celebrities Alicia Silverstone, Goldie Hawn, and Kate Hudson.
All Body Deli products are available online at http://www.thebodydeli.com. For more information please visit http://www.thebodydeli.com or call 760-340-3731.
# # #