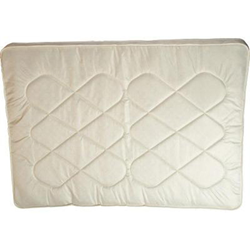 (PRWEB UK) 22 April 2014
Furniture in Fashion, which has been continuously increasing its market base, has once again come up with an offer that is extremely pro customer. It has decided to have an online sale for its Mercury best mattress, a product with some amazing features.
The Mercury best mattress will be an outstanding addition in the bed room. Having a comfortable mattress is extremely essential to have a serene and comfortable environment and this variety achieves that completely. The Mercury mattress is another of those comfortable and trendy pieces of items from the Furniture in Fashion collection. It is a luxury, open-coiled mattress with a good layer of support and having extremely soft fillings to provide maximum comfort. The mattress is available in various designs and colors like grey, pink, etc. and would fit perfectly with any furniture item in the house in terms of ambient settings. The finish is extremely smooth and uses the best quality material to ensure comfort to the body.
With the company now launching an online sale for this Mercury best mattress, the customers can log into the website, have a look at the price ranges, designs, patterns, and other such features that go with the budget and ambiance of the house, and take an informed decision. The offer is sure to attract the customers and have the double effect of achieving high sales and customer satisfaction. The mattress comes in various sizes as per the size of the bed in the house. Also the best part of online sale is that people do not even need to spend their time in visiting the store. A single click is enough to seal the deal and the item would be delivered soon to the house itself.
The managing Director of Furniture in Fashion said, "The mercury best mattress is one of comfortable and visually brilliant varieties of mattress offered by us. We have decided to launch an online sale wherein people can have a look at the designs of their choice for the mattress and get the mattress at really affordable prices."
Furniture in Fashion has a wide range of products in various categories that are available in various designs and also at all price ranges. These products have been created extremely skillfully in its Germany-based warehouse and can be seen on the website and the outlet in England. For detailed information on these products and some additional services, please check the official website at http://www.furnitureinfashion.net.