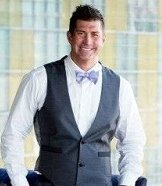 Don't Put Your Loan in Danger, Call The Loan Arranger!
Denver, Colorado (PRWEB) April 23, 2014
Denver Mortgage Broker Jason M. Ruedy, also known as The Home Loan Arranger, recently launched a new series of television commercials on Denver's 9News. The commercial that focuses on refinancing stresses the importance of working with a loan officer who offers low interest rates and low closing costs - and who also has extensive experience.
"I want to stress to all homeowners that even though interest rates have gone up slightly over the past several months, we are still looking at historically low rates. Refinancing might save you hundreds of dollars a month in interest! I believe that interest rates will continue to gradually rise, so now is the time to find out exactly how much you can save by refinancing. I'm happy to provide guidance and information to anyone who contacts me." - Jason M. Ruedy, The Home Loan Arranger
Mr. Ruedy, who is a licensed loan officer in the states of Colorado and Pennsylvania, offers extremely aggressive rates and loans with low closing costs.
"It pains me when I learn that some homeowners are still paying outrageous interest rates on their mortgages. I know that lower interest rates are available, and I want my clients to save money each month. I always work to find my clients a better loan than they currently have, and I make sure their loans close as I promise they will." - Jason Ruedy, The Home Loan Arranger
Many of Jason Ruedy's clients have voiced their positive opinions about working with The Home Loan Arranger on their loan refinance:
"Mr. Jason Rudy did an outstanding job refinancing my home loan. His assistant, Sonia Kilmer, was also fantastic. I'm very satisfied with what they accomplished in a short period of time." -Fred N. Peters Jr., Client of The Home Loan Arranger
"My husband and I had the pleasure of working with Jason Ruedy twice, and both times he went above and beyond our expectations! We did not have to pay any upfront costs either time, and our monthly mortgage payments were also reduced. With the economy the way it is, I can't tell you how much that helped us, and how truly grateful we are to have worked with such a caring person. It was quick, easy, and if we need assistance again... we know where to go!" - Christina Thornburg, Client of The Home Loan Arranger
About The Home Loan Arranger:
Mr. Jason M. Ruedy, also known as The Home Loan Arranger, has 20+ years experience in the mortgage business. His company was built around the crucial principles of hard work, discipline, and determination. The Home Loan Arranger evaluates client applications quickly and efficiently and structures loans with the best possible terms. Mr. Ruedy is successful in achieving loan closings for clients while meeting their highest expectations. Jason M. Ruedy is ranked #2 in the state of Colorado by Scotsman Guide, which is the top leading resource for mortgage originators.
For media inquiries, please contact Mr. Jason M. Ruedy, "The Home Loan Arranger":
The Home Loan Arranger
512 Cook St #100
Denver, CO USA
Phone: (303) 862-4742
Toll Free: (877) 938-7501
http://www.thehomeloanarranger.com/