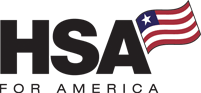 It's important that individuals are aware of the circumstances that could qualify them for a special enrollment period.
Fort Collins, CO (PRWEB) May 05, 2014
HSA for America has set the bar for making sure every American who wants insurance coverage gets insurance coverage. The health savings account leader has helped more than 27,000 families get cost-effective coverage and now provides options for interim coverage between Affordable Care Act (ACA) open enrollment periods.
Health coverage options are limited outside the open enrollment period unless an individual qualifies for a special enrollment period, or SEP. HSA for America will be offering short-term health plans to the uninsured in an effort to bridge the gap between enrollment periods.
Many Left Without Insurance Can Find Interim Coverage
ACA guidelines allow for special enrollment periods to accommodate qualifying life-events for individuals and families. These qualifying events include change in marital status, birth, adoption of custody of a child, relocation or involuntary loss of insurance coverage. During a special enrollment period, a health plan can be purchased with or without premium subsidy.
"It's important that individuals are aware of the circumstances that could qualify them for a special enrollment period," explains HSA for America founder Wiley Long. "Unless you qualify for an SEP, your options for getting a health plan are very limited until the next open enrollment period this November."
Answers for SEP-Ineligible, Uncovered Consumers
According to Long, if a special enrollment period is not in order, the best plan of action is a short-term health plan to bridge the gap until the next open enrollment period begins in the fall. Short-term plans are reported to be less expensive than traditional plans and offer a variety of deductible options.
Short-term Plans Can Cost Less than ACA Penalty
Short-term plans do not meet ACA minimum requirements, so policyholders with these plans are still vulnerable to a tax penalty of $95 or 1 percent of their adjusted gross income for going without ACA-qualified coverage for the year.
"Even so," Long states, "this penalty could still be far less than the cost of premiums paid for a traditional plan." Long also points out those policyholders who had plans cancelled in 2013 can apply for an exemption to the tax penalty, even if a short-term plan is chosen.
Learn more about short-term plans here: http://www.hsaforamerica.com/hii-short-term-plans.htm.
Options to Bridge the Gap of Coverage
When asked if there are other options to consider when an SEP is not available, Long explains that HSA for America offers a variety of money-saving alternatives including supplemental accident plans, prescription drug discounts, and lab and imaging discounts. HSA for America is also keeping up with technology by offering consumers a telemedicine option to save money and valuable time.
HSA for America will spend the upcoming months preparing for the next open enrollment period, which in most states is set to begin November 15.
About HSA for America
As the nation's leading independent HSA and health insurance expert, HSA for America strives to keep clients up to date on the continued changes in the health insurance industry and with health care reform while continuing to provide superior educational resources for individuals, families and small businesses.