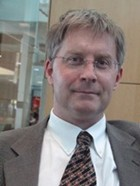 Ontario followed Britain and the EU in a 'rush-to-renewables, pushed along by well-known ENGOs ..The results were disastrous
Calgary, Alberta, Canada (PRWEB) April 23, 2014
The April 2014 edition of the Harvard Business Review features the heading "Resilience in a Hotter World" which Friends of Science say is misleading and inaccurate as the observed data shows the world is not warming - global warming stopped some 16+ years ago, prior to the Kyoto Protocol being implemented. The article directs businesses to 'use science to set aggressive goals' - referring to an accounting firm and an ENGO, as the scientific sources for advice on reducing total carbon intensity ("the amount of carbon emitted per dollar of GDP").
"A science-based approach to business vis a vis climate trends relies on observable evidence and verifiable data," says Ken Gregory, research director for Friends of Science. "Accountants and ENGOs do not qualify. The Intergovernmental Panel on Climate Change scientists state their 'consensus' clearly on pages 114 and 115 of the Technical Summary of the Sept 27, 2013 Working Group I report that there is 'low confidence' in any trend toward extreme weather conditions."
Gregory advises that businesses should be listening to scientists like Judith Curry, who stated in her Jan. 16, 2014 testimony to the US Senate on Environment and Public Works, addressing President Obama's "Climate Action Plan" - that "carbon dioxide (CO2) is not the knob on climate variability" - presenting evidence that global warming stopped 15+ years ago. Despite a continued rise in carbon dioxide levels, there has been no warming.
Curry is the Chair of the School of Earth and Atmospheric Sciences at the Georgia Institute of Technology, with 30 years of research experience on the matter. She also testified that "...weather extremes in the U.S. were generally worse in the 1930's and 1950's than in recent decades"...attributing current claims of extremes to 'weather amnesia.'
As reported in the World Resources Institute website, this ENGO claims it influenced President Obama's "Climate Action Plan."
"The Canadian province of Ontario followed the EU in a 'rush-to-renewables,' pushed along by the Pembina Institute and well-known ENGOs," says Gregory."The results were disastrous."
Ontario was once Canada's manufacturing heartland. Now it is dragging Canada's entire economy down, as reported in the Financial Post April 14, 2014.
Europe is now abandoning compulsory climate targets, as reported in the Telegraph April 21, 2014, and Germany is going back to coal-fired power plants as reported by Bloomberg Apr. 15, 2014.
"None of the ENGO proponents are elected, none take any responsibility for this economic disaster and none are accountable in anyway," Gregory points out.
Economist Ross McKitrick did a report for the Fraser Institute of Canada in April 2013 which demonstrated that the Green Energy Act (GEA) of Ontario cost 10 times that of a simpler plan to properly retrofit existing coal plants. McKitrick estimates the GEA will cost over 70 times the cost if carried to conclusion - with no benefit to the environment whatsoever.
Ross McKitrick will be guest speaker at the 11th Annual Friends of Science luncheon May 13, 2014 in Calgary - the topic "The Pause in Global Warming: Climate Policy Implications." For information: friendsofscience.org.
About
Friends of Science have spent a decade reviewing a broad spectrum of literature on climate change and have concluded the sun is the main driver of climate change, not carbon dioxide (CO2). The core group of the Friends of Science is made up of retired earth and atmospheric scientists.
Contact:
Friends of Science Society
P.O. Box 23167, Mission P.O.
Calgary, Alberta
Canada T2S 3B1
Toll-free Telephone: 1-888-789-9597
Web: friendsofscience.org
E-mail: contact(at)friendsofscience.org