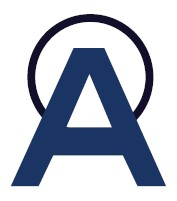 Investors, both retail and institutional, need an exchange with top-notch security, fast trading technology, and trusted oversight. That exchange is Atlas ATS.
New York, NY (PRWEB) April 23, 2014
Atlas ATS and The National Stock Exchange ("NSX") today announced they have signed a Memorandum of Understanding to have NSX develop and enforce rules to regulate Atlas ATS, thereby making Atlas the first fully regulated U.S.-based digital currency exchange. The Atlas exchange has been operating for several months, trading digital currencies such as Bitcoin and Litecoin, as well as options on digital currencies (also known as crypto-currencies). The Atlas regulatory rule set by which they will operate the exchange will be based upon rules already in use by U.S. stock and options exchanges.
"We are very excited about working with Atlas ATS and all other market participants in the digital currency space to create a framework for safe, transparent and auditable rules applied to a unique market place. In this regard, the NSX intends to target its regulatory capabilities to identify currently non-regulated financial exchanges -- digital currencies and their derivatives are prime examples of such markets. The NSX has spent a significant amount of time and money over the last few years developing regulatory infrastructure and expertise that has been built to enable us to regulate and provide surveillance in multiple asset classes," said David Harris, Chairman and CEO of the NSX.
"Bitcoin and other digital currencies are quickly gaining acceptance worldwide, but there is a tremendous need for a secure, trusted entity to exist before investors are comfortable trading this new asset. Investors, both retail and institutional, need an exchange with top-notch security, fast trading technology, and trusted oversight. That exchange is Atlas ATS," said Shawn Sloves, Atlas's Co-Founder and CEO.
"Regulators are just now catching up to digital currencies," said Nick Niehoff, Chairman, United States OTC Markets and former President of the Cincinnati Stock Exchange. "At the present time, digital currency trading is largely unregulated, which presents a challenge to exchanges that are looking to bolster investor confidence. If exchanges are simply Money Service Businesses, then they wind up requiring Money Transfer Licenses, which are regulated by the individual states, each of which has its own requirements. I believe the best solution is the one Atlas and NSX have found -- having NSX, an SRO (Self-Regulatory Organization), use its experience, infrastructure and technology to establish a set of best practices and audit Atlas to ensure that they are following those practices. It's a higher level of scrutiny than the state-overseen Money Transfer Licenses and more tailored to digital currencies."
ABOUT ATLAS ATS
Atlas is dedicated to providing a secure, state-of-the-art trading platform for digital currency.
Atlas is driven to be an industry leader in operating a digital currency marketplace and providing innovative products and services for the benefit of the global trading community. The company believes that competition from technology-driven markets increases overall volumes and improves performance, providing benefits to all participants. Atlas ATS is part of the Perseus secure, low-latency network. For more information on Atlas, visit http://www.atlasats.com.
ABOUT THE NATIONAL STOCK EXCHANGE
National Stock Exchange, the nation's first all-electronic stock exchange, is the low-cost provider of exchange services. A model of exchange efficiency, NSX has been a driving force for change in the world of securities exchanges, responsible for many industry innovations. In response to widespread concern over consolidation by exchanges and the implication of costs and services to its members, the NSX continues to lead the industry in innovation and alternatives to reduce overall costs for all market participants. NSX has the flexibility and the capability to deliver what the industry is seeking and as those needs continue to evolve. NSX is committed to providing aggressive pricing, to promoting transparency, to preserving competition and the innovation it fosters – and, foremost, to aligning our interests with those of our customers. For more information on NSX, visit http://www.nsx.com.
# # #
MEDIA CONTACTS
Atlas ATS
Rafi Reguer
Chief Marketing and Communications Officer
917-398-0013 (x. 805)
Rafi(at)atlasats(dot)com
NSX
David Harris
Chairman and Chief Executive Officer
201-499-1852
David.Harris(at)nsx(dot)com