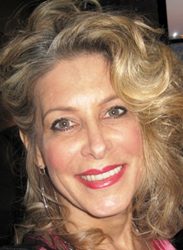 Conscious uncoupling and nuptial agreements are collaborative and often result in sound and balanced business and co-parenting decisions
New York, NY (PRWEB) April 21, 2014
Lisa Beth Older, Esq., a New York Divorce lawyer, analyses Gwyneth Paltrow's announcement of "uncoupling" from her husband of ten years and the potential rise in the application for post nuptial Agreements.
On March 26, 2014 Paul Whitefield of the LA times commented on Gwyneth Paltrow's announcement on her web site, GOOP, that she is splitting from her husband Chris Martin after ten years of marriage. The actress and her husband Chris Martin have two children who will be impacted by the split and the fact that they are "uncoupling" verses separating or divorcing raises new questions as to the application of prenuptial and post nuptial agreements. Her announcement of a split raises the all too common questions as to support, custodial contact, and distribution of property. "It is with hearts full of sadness that we have decided to separate.... We are, however, and always will be a family, and in many ways we are closer than we have ever been." Paul Whitefield, LA times March 26, 2014.
Lisa Beth Older, Esq. a New York Divorce lawyer says that couples who "consciously uncouple" elect to raise their children together in an appealingly collaborative manner while faced with the same problems of divorcing couples. These couples realize that tossing dirty laundry at each other in a court of law need not go hand in hand with uncoupling and are cognizant that litigating their separation detrimentally impacts upon the psychological frailties of the children they purport to protect. Litigation brings splitting parties farther apart in terms as they struggle to settle the issues of a failed marriage such as distribution of property, support and custodial arrangements. In my legal practice clients that have already contemplated these issues prior to marriage in the form of a prenuptial agreement have an easier go at "conscious uncoupling." But couples that have not executed prenuptial agreements yet consciously uncouple might seek the same legal assurances they would have otherwise secured in the form of a formal separation or divorce. "Couples uncoupling will have an easier transition if they executed prenuptial agreements." Now, I am frequently asked to draft Agreements for uncoupling couples that have not yet addressed these issues before marriage or simply do not yet contemplate divorce. These Agreements, referred to as 'nuptial' or 'postnuptial' agreements are as legally binding as prenuptial or separation agreements and resolve the same issues that divorcing couples face except under circumstances of compassion and respect. "Conscious uncoupling and nuptial agreements are often more collaborative and result in sound and balanced support, business and co-parenting decisions."
By: Lisa Beth Older, Esq. New York Divorce Lawyer
http://www.nycdivorcelawyer.net