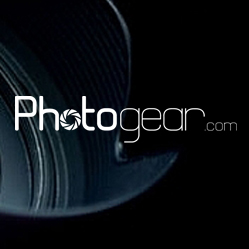 Montreal, Quebec (PRWEB) April 28, 2014
Photogear.com announced that they have expanded their product line of camera bags to meet the demand for the spring season. According to statistics, traffic to their website has increased tremendously since their launch in November 2013.
Products from a number of internationally acclaimed and renowned manufacturers like Tenba, Vanguard, Capture, City, Lowepro Flipside, Case Logic, Manfrotto, and Crown are available at the website. Detailed descriptions as well as all the technical specifications of the entire range of camera bags can be viewed on their web site.
Photogear.com hopes that the inclusion of this product line will boost the sale of their camera accessories by 20% during the second quarter of 2014. The company also plans to furtherexpandtheir existing product line of camera and photo accessories such as tripods, lenses as well other professional studio equipment.
About PhotoGear.com
PhotoGear.com offersprofessional photo gear and accessories including, but not limited to flashes, tripods and monopods, batteries and DSLR grips, studio and lighting, video equipment, lens filters and hoods, camera bags, and other accessories. This website also features a Best Sellers section to make it more interesting for potential customers.