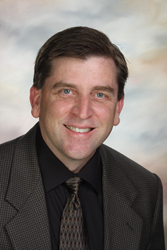 Jacksonville, FL (PRWEB) April 21, 2014
A pioneer in innovative dental procedures, Dr. Walter Wood is the first periodontist to bring The Chao Pinhole Surgical Technique™ to treat gum recession in Jacksonville, FL. The treatment was recently developed by Dr. John Chao and is designed to fix receding gums using minimally invasive techniques.
To perform this procedure Dr. Wood gets beneath the gum line by puncturing one to three small holes into the gums. He then uses small tools that were created to go in and adjust the gum recession from underneath. Traditional gum grafting requires cutting, lifting and suturing the gums using other materials. With this new technique, only pinholes are needed to perform the procedure. This leaves patients with minimal discomfort, reduces their healing time and improves accuracy. The results are immediate.
Most patients notice the cosmetic issues of gum recession, but the most important factor when it comes to receding gums is oral health. When there is visible gum recession it is likely that there is already bone loss. Gum recession increases the risk of gum disease to spread, and can lead to tooth loss. Being active about oral health can prevent gum recession, as can avoiding tobacco products. For patients experiencing gum recession in Jacksonville, FL, Dr. Wood is the first periodontist to offer this minimally invasive treatment.
To learn about risks, benefits and options for receding gums treatment, contact Dr. Wood today by calling his office at 904-416-1436 and visit his website at http://www.jacksonville-periodontist.com.
About the Doctor
First Coast Periodontics, P.A. is a periodontal practice that has provided personalized dental care to patients in Jacksonville, Florida for over 25 years. Dr. Walter Wood received his undergraduate degree from Florida State University, graduated from the University of Florida Dental School, and completed his certificate in Periodontics from the University of North Carolina at Chapel Hill. Dr. Wood is part of one percent of dental professionals providing the LANAP® FDA cleared laser procedure for gum disease treatment. First Coast Periodontics is a practice limited to periodontics, including dental implants. To learn more about First Coast Periodontics and their dental services, please visit http://www.jacksonville-periodontist.com and call (904) 416-1436.