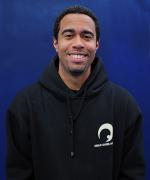 "I'm excited to be a member of the U.S. delegation for such a prestigious event."
Emeryville, CA (PRWEB) April 24, 2014
Head Over Heels Athletic Arts is pleased to announce that Michael Ashe has been selected by the USA Gymnastics Men's Technical Committee as a judge for the US delegation at the 2014 Korea Cup. Ashe is the Head Coach of Head Over Heels' Boys Team Program as well as the Vice President of the Northern California Gymnastics Judges Association and Regional Technical Director of the National Gymnastics Judges Association. He will be judging the men's artistic gymnastics competition.
"USA Gymnastics sees this competition as great preparation for my participation at the Youth Olympic Games this coming August in Nanjing, China," says Ashe. "I'm excited to be a member of the U.S. delegation for such a prestigious event. Only the top gymnasts in the world are invited to the competition and it is a great honor to judge such athletes."
The second FIG (Fédération Internationale de Gymnastique) approved World Cup Series event to be hosted by the Korea Gymnastics Association (KGA) will take place at the Namdong Stadium in Incheon, South Korea from April 15th to the 21st. The world's top gymnasts are invited to participate in the event based on wins at the 2012 London Olympic Games, the 2013 World Championships, and the 2013 FIG World Cup as well as athletes recommended by the event's organizing committee. Nineteen countries will be represented at this year's event.
About the company:
Head Over Heels Athletic Arts has been providing a positive athletic experience for children of the San Francisco Bay Area for over 35 years. The 22,000+ square-foot main facility as well as the 7,000 square-foot preschool facility in Emeryville, Calif. makes them one of the largest non-profit athletic arts facilities in all of Northern California. Head Over Heels instills a lifelong love of being physically active through various gymnastics classes, including recreational gymnastics, special needs gymnastics, and competitive gymnastics as well as Dance. Head Over Heels has been offering kids gymnastics programs to keep youngsters physically active since 1977.