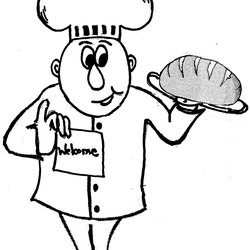 The Old Time Radio show is a great addition to the growing list of shows on LocalWebRadio.
Surrey, BC (PRWEB) April 22, 2014
The Old Time Radio Hour, a compilation of the great radio shows of the 1930s '40's & '50's, is sponsored by Hillside Bakery and Deli. The show is on LocalWebRadio.fm/peninsula and is curated by David Moyer, co-owner of Hillside Bakery and Deli.
New episodes of the Old Time Radio Hour will be posted daily on LocalWebRadio and each day will have a specific theme. Mondays will feature Big Band music, Tuesdays will be crime shows, Wednesday will be westerns, Thursdays will be suspense and sci-fi, Fridays will be comedies, Saturdays will be all request, and Sunday's will be the Golden Age of Radio which is an 89 part series reviewing all aspects of radio's early years.
"I have always loved the classic radio shows from yesteryear," says David Moyer. "And I am thrilled to help jambMEDIA bring this programming to residents of South Surrey through LocalWebRadio."
"The Old Time Radio show is a great addition to the growing list of shows on LocalWebRadio. I know many of our regular listeners are looking forward to a little dose of nostalgia as they sit back and enjoy these great old shows," states Mike McLean, CEO of jambMEDIA.
About Hillcrest Bakery and Deli
Over the past 40 plus years, Hillcrest Bakery & Deli has become a White Rock tradition. Owner David Moyer originally apprenticed with a German bakery and has been at Hillcrest since 1988. He and his wife, Sheana, who brings over sixteen years in the retail food industry, have owned and operated the bakery since May 2011. Hillcrest is a 'made-from-scratch' bakery where you will find a huge selection of breads, buns, sweets and custom cakes. The deli has daily soup & sandwich specials, sausage rolls, meat pies, dips, platters and a monthly take-out dinner. Special orders are always welcome. Contact Hillcrest Bakery & Deli and they will create something just for you. Visit their web site at http://www.hillcrestbakeryanddeli.ca.
About jambMEDIA
jambMEDIA is a privately held company located in Surrey, BC, Canada. It develops, markets and distributes its communication services to customers across Canada and the USA. The primary service is a fully turnkey weekly podcasting offering. All services are developed, owned and trademarked by the company. It operates dedicated web sites under the jambMEDIA banner to uniquely deliver LocalWebRadio (http://www.localwebradio.fm), The School of Internet Marketing (http://www.theschoolofinternetmarketing.com) and smartLOCAL360 (http://www.smartlocal360.com) Professional Services.