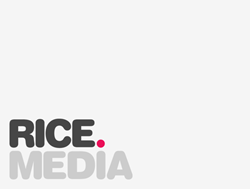 The more creative an ad is, the more likely it is to get clicked.
Birmingham (PRWEB UK) 29 April 2014
PPC advertising through Google Adwords is one of the most tangible and measurable marketing platforms available. It allows advertisers to easily monitor conversions and track activity from users in a targeted area.
Emily Felix-Davies, Head Of Search at Ricemedia said: "PPC is one of the more time consuming and expensive marketing methods. It requires a carefully planned strategy and should be closely managed and monitored to prevent any costly mistakes.
"To help manage your Adwords PPC campaign, we've put together a five step strategy that will help make the margins for error even smaller and ultimately provide better results."
1. Killer Creative
The text advertisers create needs to do a multitude of things such as; draw users to the site, sell the USP, show potential customers why the brand should be trusted and outshine any competitors. This can take a lot of trial and error to achieve. The headline should highlight what is being offered, this is the priority line that the user's eye is drawn to. The second line should justify why the company should be chosen, the third should explain any instructions and calls-to-action (voucher codes, call us today, online only etc). As an advertiser you need to persuade the user to click your ad rather than that of your competitors.
2. Location
Google Adwords allows you to target potential customers down to postcode level. This gives advertisers the ability to tailor ads to very specific audience areas, as well as completely exclude areas all together. For local businesses, ads can be shown to potential customers in your geographical area, rather than showing ads to the whole of the UK, as this could waste budget and lead to unwanted clicks. Targeting the correct areas can lead to increased site visits and reduced bounce rates.
3. Keywords
Keywords are one of the most important parts of a campaign and the area that people often get wrong. There are three main keyword match types: exact match, phrase match and broad match. When adding keywords to an account, match type should be taken into consideration, as this can make a big difference to the traffic driven by ads and account expenditure.
4. Use The Tools
Adwords has a number of tools available to help users make the most of their account. Extensions can help to increase the size of ads, making them more likely to be clicked. Locations and social extensions can be combined with other Google products as well.
5. Be Creative
The more creative an ad is, the more likely it is to get clicked. Advertisers should think outside the box and write creative copy that resonates with the target audience and that will pull potential customers in ensuring they remember your brand. For more information about Ricemedia Pay Per Click campaigns, call us on 0845 094 3770 or visit our website.
-Ends-
For further information on the story and to access supporting imagery, please contact: Emily Felix-Davies, Head Of Search, Ricemedia
Email: emily(at)ricemedia(dot)co(dot)uk
About Ricemedia
Ricemedia are an award-winning Digital Marketing Agency based in Birmingham. For over a decade they have offered Web Design, SEO, PPC and APP creation to a wide range of industries, compiling an impressive list of clients including ATS Euromaster, GVA and Aston University.