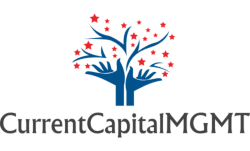 Factoring my accounts receivables gave me leverage to add staff & meet my payroll.
Fairfax, VA (PRWEB) April 24, 2014
CurrentCapitalMGMT, a DC-based company serving clients throughout the US & Canada in the alternative financing world, has increased its accounts receivable advance up to 95%. Its recent partnering with a host of many industry specialties lead them to an increase in their funding capabilities as one of the largest funding sources in North America.
Nowadays, with the tough competition, many business owners require capital for various purposes. Some want to improve their business while others need to consider services for them to stay ahead of the competition. Unfortunately, although there are options which business owners can choose from when searching for working capital, not all get what they require.
During these days, banks are not the easiest places to get cash. One should have assets, strong cash flow, and a record of success. Banks prefer to lend borrowers a particular amount of money and will dictate on how they should use the money. Then, they will get the cash which borrowers owed them at the soonest date with interest. Fortunately, there is a company like CurrentCapitalMGMT.
CurrentCapitalMGMT specialize in helping companies to turn their assets that are non-performing into a quick cash flow to help them grow and survive the hot competition in today's industry. The mission and only goal of the company is to be a liaison between those who are in need of money and a group of funding companies with access to millions or even billions of dollars available to be able to purchase business-to-government or business-to-business accounts receivables. The process is known as factoring in the financial world.
Anyone can consider CurrentCapitalMGMT. Whether their business is just starting, or has already been established for many years, CurrentCapitalMGMT is always available to help them as it only aims to provide their clients the highest level of satisfaction by meeting their needs.
CurrentCapitalMGMT is a company that was established with a good reputation. Its professional goal is to develop as well as help bridge the gap between the traditional funding or lending sources and alternative options. The company also takes pride in taking the complexity out of searching ways to assist a business and help it thrive. Currently, CurrentCapitalMGMT is able to fund up to 95% of the invoice immediately in each state and Canada as well.
###
To know more about the increase of CurrentCapitalMGMT on their invoice advance and their partnership with various factors, please pay a visit at http://www.currentcapitalmgmt.com.