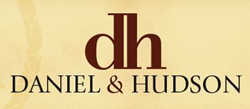 San Antonio, TX (PRWEB) April 22, 2014
San Antonio Criminal Defense Attorney Brandon T. Hudson has been honored with inclusion in the prestigious Texas Super Lawyers® list for the year of 2014. According to the lawyer's online Super Lawyers® profile*, this is the first year that he has been included in this listing. In previous years (2012 and 2013), he was selected for the Texas Rising Stars℠ list, which specifically features younger, up-and-coming attorneys.
According to the Super Lawyers® website, the Super Lawyers® list is limited to just 5% of attorneys in each state. Only lawyers who have the highest ratings—both from the Super Lawyers® research team and from their professional peers—are given a place on the list. Super Lawyer® Magazine uses a patented, multi-phase selection process that involves peer nomination, independent research and peer review. Lawyers who undergo the extensive review process are evaluated based on various aspects of their professional achievement and peer recognition levels.
Attorney Hudson has raised his level of recognition by Super Lawyers® Magazine by going form the Super Lawyers® list to the Rising Stars℠ list. According to the magazine's website, lawyers are first evaluated using Super Lawyers® selection process. Those who do not make it onto this listing still have a chance of being recognized through the list of Rising Stars℠ if they meet the appropriate age or experience requirements (age 40 or younger, or attorney experience of 10 years or less). By being included in Super Lawyers®, Mr. Hudson was chosen in the first selection round rather than in the second selection round, which marks a notable accomplishment.
Attorney Hudson has been licensed to practice law in the state of Texas since 1998. He formerly worked as a First Chair Felony Prosecutor in various counties in the state of Texas, which means that he held the role as the highest prosecutor at the trial level. Attorney Hudson then entered into private practice as a criminal defense attorney, joining forces with Attorney Douglas S. Daniel. Mr. Hudson is a board-certified criminal law specialist who has been repeatedly recognized as one of San Antonio's Best Criminal Defense Lawyers. He has also been given an 10.0 Superb rating by Avvo.
The defense lawyers at Daniel & Hudson have more than 40 years of combined legal experience. Whether individuals are charged with basic misdemeanors or serious felonies that can result in years of imprisonment or even the death penalty, they can turn to Daniel & Hudson for skilled legal defense. The law firm offers free case evaluations. More information about the firm is available at http://www.danielhudsondefense.com.
*http://www.superlawyers.com/texas/lawyer/Brandon-T-Hudson/a9baf16f-72be-45d0-8eb4-da6d89320285.html