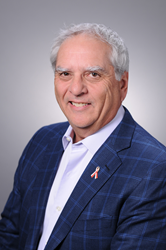 Gaithersburg, MD (PRWEB) April 22, 2014
Dr. Rice provides an advanced laser gum surgery technique that is proven effective without the cutting and stitching of gum tissue required by traditional gum surgery to patients located in the Gaithersburg, MD area. Symptoms of advancing gum disease include:

Bleeding and discolored gums
Gum pain
Pus around the gums
Persistent mouth odor and bad breath
Loose teeth
Laser gum surgery in Gaithersburg, MD is called the Laser Assisted New Attachment Procedure, or LANAP®, and uses a computer guided laser to eliminate diseased gum tissue and the bacteria that cause the infection in the gums. Most patients report only mild discomfort and slight bleeding with the minimally invasive and FDA cleared laser surgery. LANAP® is the most efficient way to target the source and eliminate the cause of most gum pain and other symptoms of gum disease quickly and effectively.
Dr. Rice performs LANAP® laser gum surgery on patients in Gaithersburg, MD who suffer from the effects of advanced periodontal or gum disease. This revolutionary procedure allows patients to return to work or other life activities the same day in most cases. Because the laser eliminates the bacteria that cause gum disease, there is no need for scalpels that cut healthy gum tissue, as with traditional gum surgery. Since healthy gums are not further traumatized in the process of removing diseased tissue and bacteria, healing time is reduced.
For more details about the new laser gum surgery Gaithersburg, MD patients can benefit from, visit their website at http://www.advancedgumsurgery.com. Patients can also call the office at (240) 747-7355 for more information about relief from gum pain with laser surgery.
About the Doctor
Advanced Laser Gum Surgery- Institute of Washington is a periodontal practice offering patients personalized dental care in Rockville, Maryland since 1981. Dr. Steven N. Rice received a Doctor of Dental Surgery degree from the University Of Maryland School Of Dentistry. He continued his education as a General Practice Resident in the United States Army, where he was awarded a Medal of Commendation. He studied periodontics at the Medical College of Georgia and was recognized as a Diplomate of the American Board of Periodontology upon completion. Dr. Rice is part of one percent of dental professionals providing the LANAP® FDA cleared laser procedure for gum disease treatment. To learn more about Advanced Laser Gum Surgery Institute of Washington and their dental services visit their website at http://www.advancedgumsurgery.com and call (240) 747-7355.