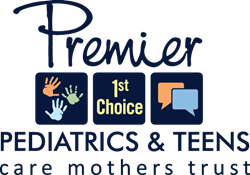 Cedar City, UT (PRWEB) April 24, 2014
Premier Pediatrics, a pediatrics clinic that has served Cedar City families for more than two decades, recently announced that it will be providing educational classes to local parents at no charge. Through its rigorous course offerings, Premier Pediatrics hopes to give back to the community by empowering parents to better understand and care for their children.
The class schedule, which includes such relevant and universal topics as "Caring for Your Baby," "ADHD," "Understanding Your Teen," "Obesity and Your Child" and CPR instruction, is listed on the company's website at premierpediatrics.net, and includes links that enable interested parents to sign up online.
"We're excited to offer this service to Cedar City families," said Dr. Robert K. Dowse, M.D., founder of Premier Pediatrics. "In our line of work, we see that parents are always interested in learning how to better care for their children. But with so many health-related issues affecting kids these days, this can be overwhelming. In providing these classes, we hope to help parents understand their kids—and the health issues they may face—a little better."
The educational classes will be held twice a month at Premier Pediatrics, located at 1251 N. Northfield Road, Suite 301 in Cedar City. The classes will be held from 6 p.m. until 7 p.m., enabling parents who work full time to attend.
Along with these classes, Premier Pediatrics also offers a wealth of educational materials on their website. From guidance on treating basic childhood ailments like diaper rashes, bed-wetting and influenza to learning more about allergies, ADHD or other behavioral issues, Premier Pediatrics has a plethora of informational resources.
"We know that childcare is about education as well as instinct," said Dr. Dowse. "With our top-notch pediatric services and our educational resources, we can help keep our community's children healthy."