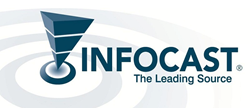 The successful Summit is scheduled for a repeat in January 2015 on the East Coast.
Woodland Hills, CA (PRWEB) April 24, 2014
Forward-looking investors, technology leaders, and start-up companies assembled in San Francisco this past March to debate the speed, scale and scope of disruption as additive/3D-printing methods are more widely deployed, with an eye to understand the growth and investment prospects for players in the 3D-printing eco-system. The successful Summit is scheduled for a repeat in January 2015 on the East Coast.
Attended by 100 people, the Summit featured a diverse mix of Fortune 1000 corporations, including Airbus, HP, Bosch, Intel, FedEx, Kawasaki Robotics, Lockheed Martin, Sabic, Dow, and Ford; Investors such as Lux Capital, Siemens TTB, Citigroup, Deloitte Corporate Finance, NewCap Partners, and RRE Ventures, as well as leading names from the additive universe, such as Autodesk, StrataSys, 3DSystems, EOS, Solid Concepts and SLM Solutions (either speaking or in attendance).
The Summit was the latest offering in Infocast's portfolio of advanced manufacturing events, which includes the second ADDITIVE/AEROSPACE SUMMIT, scheduled for this November 4-6 in Los Angeles, CA.
The implications of "direct part production," going beyond prototyping, was a dominant theme. Slade Gardner of Lockheed Martin outlined the role of additively produced Titanium parts in the new F35 Joint Strike Fighter. Airbus' David Hills addressed the bright future of additive direct parts in the civilian aircraft build-out.
A Pre-Summit "Materials Briefing" offered a stimulating cross-section of different activities by companies ranging across markets and scales, including Microfabrica's microscopic scissors, bio-based resins for 3D printing from Mango Materials, and a new desktop carbon fiber printer from Mark Forged.
Both industrial (aerospace, auto, electronics) and consumer/retail markets were analyzed in depth to understand where the unique benefits of "digital fabrication" ("free complexity", customization, on-site/distributed production, digital design) are making inroads. Paul Brody from IBM noted that for many major consumer products analyzed by IBM, most contained a number of parts that could be additively produced. Barney Huang from Kawasaki Robotics laid out his wish list for additive manufacturing by 2020, topped by improved machine speeds. Further patents on metal related processes are expiring in 2014-2015, and are expected to drive another raft of new entrants and push machine prices lower, while also opening up new user groups.
Will there soon be a 3D printer in every home, or not? The "optimists" vs. the "realists" debate went back and forth, with the majority leaning in favor of neighborhood printers at retail outlets or fab shops, instead of in every garage. Desktop 3D printers are accelerating product design and innovation cycles, and likely to have a broad impact on manufacturing as the new generation grows up with the 3D printing in schools. Threats to incumbent IP portfolios by "out of control" 3D software and printers were also provocatively scoped out by John Hornick, an attorney with Finnegan.com.
High energy presentations from startups such as Sols, Tethers Unlimited, TypeA Machines, Authentise, Secured3D and Emerging Objects highlighted Day 2, while industry stalwarts find themselves scrambling with the "good problem" of explosive growth. So much is happening so fast, long-time insiders agreed, "even we can't keep up with it all." The consensus: "known unknowns" and disruptive vectors were mapped, growth prospects are tremendous, and big surprises are expected.
The Summit was sponsored by Exponent, Inc. and AdvancedManufacturingInsights.com, and chaired by John Hornick of Finnegan LLP, while the Materials Briefing was chaired by Chuck Alexander of Solid Concepts. Stay tuned for 2015 updates by visiting the website
at infocastinc.com/add-dis.