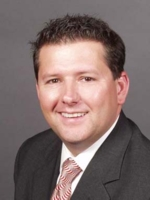 Dallas, Texas (PRWEB) April 28, 2014
Kane Russell Coleman & Logan PC's Financial Services Litigation practice group, led by Kenneth Johnston in KRCL's Dallas office, recently achieved the dismissal of a qui tam complaint in favor of BB&T. The complaint involved False Claims Act allegations related to BB&T's acquisition of $16 Billion in assets from the FDIC as receiver for the failed Colonial Bank.
On August 14, 2009, the FDIC issued a press release announcing that Colonial Bank was closed by the Alabama State Banking Department, and reported that as of June 30, 2009, Colonial Bank had total assets of $25 billion and total deposits of approximately $20 billion. The release stated that BB&T would purchase approximately $22 billion in assets of Colonial Bank, with the FDIC retaining all remaining assets for later disposition. The collapse of Colonial Bank was reported by the Wall Street Journal as the sixth-largest bank failure in U.S. history. As part of the consideration for the purchase, FDIC executed a "Shared Loss Agreement" to share the risk of losses on approximately $16 Billion of former Colonial Bank assets and pursuant to that agreement, FDIC would reimburse BB&T for a portion of losses sustained by BB&T on the former Colonial Bank assets. Eligible losses include those sustained by the bank when it sells a promissory note for less than the outstanding balance of the note.
According to court documents, Wismer alleged that a BB&T employee conspired with an outside broker to induce borrowers to default on commercial loans. The BB&T employee allegedly sold the defaulted promissory note to a "straw man" who would then assign the note back to the original borrower. By this mechanism, Wismer alleged that the borrowers repurchased their debt at a discount and paid millions of dollars in profit to the rogue BB&T employee.
Wismer's complaint further alleged that BB&T submitted the losses realized on the discounted sales for reimbursement from FDIC. Wismer sought to recover the money paid to BB&T on behalf of the government, seeking to retain as much as 30% of the recovery for himself.
BB&T moved to dismiss the complaint, arguing that Wismer's allegations fall short of the pleading requirements of the False Claims Act and Rule 9 of the Federal Rules of Civil Procedure.
In November, District Judge Boyle of the Northern District of Texas agreed with BB&T, writing that the complaint consists of "conclusory and unspecified allegations" that "fail[] to plausibly demonstrate—either directly or inferentially—that fraud occurred in this case." Nonetheless, the court provided Wismer an opportunity to replead.
In December, Wismer filed an amended complaint which BB&T again moved to dismiss. By order dated April 11, 2014, Judge Boyle dismissed Wismer's amended complaint—this time with prejudice. In Judge Boyle's most recent order, the Court noted that "Wismer's amendments do not plausibly suggest a fraudulent scheme." In fact, the Court found that Wismer's "newly-asserted facts reveal nothing unlawful or even suspicious on BB&T's part."
In connection with its motions to dismiss, BB&T sought recovery of its attorneys' fees incurred in defense of the lawsuit. After the Court found in favor of BB&T on all of Wismer's claims, the Court ordered the parties to confer regarding BB&T's claim for fees. The parties are expected to file a status report with the Court on the issue in the coming weeks.
Kenneth Johnston called the Court's order an "outstanding result" and a "vindication of the integrity and ability of BB&T's personnel in managing an enormous loan portfolio."
BB&T was represented by Kenneth Johnston, George Barber, David Clem, and Sanjay Minocha, with invaluable assistance from Debbie Baker and Heather Stephens.
Kane Russell Coleman & Logan PC is a full service law firm with offices in Dallas and Houston. Formed in 1992 with five lawyers, today KRCL has more than 85 attorneys. The Firm provides professional services for clients ranging from Fortune 500 companies to medium-sized public and private companies to entrepreneurs. KRCL handles transactional, litigation and bankruptcy matters in Texas and throughout the country.
SOURCE: Kane Russell Coleman & Logan, P.C.
CAUSE/CASE NO: 3:12-cv-01894-B
COURT: The Northern District of Texas, Dallas Division
JUDGE: Hon. Jane J. Boyle