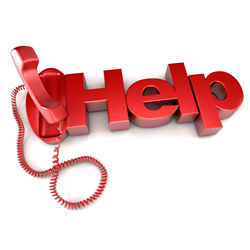 These unbiased reports, including the recording itself, provide key insight from the perspective of the average consumer making a call to their business.
San Jose, California (PRWEB) April 29, 2014
Jancyn Evaluation Shops, based in San Jose, California, is pleased to announce a program that provides recorded telephone mystery shops for their clients. This is the ideal way to gauge an employee's performance in a telephone interaction with a customer is via a recorded mystery shopping call. When a business opts for such a program, they actually get two separate and distinct sources of data to interpret. First, the company will get a copy of the recording itself. They can listen to this and make some determinations concerning the effectiveness of their employee. Secondly, they will get a scored report with answers to questions they pre-determined are most meaningful to a successful training program on telephone skills.
When it comes to customer relations, the first contact between consumer and a business is often via telephone. This could be as simple as an inquiry concerning a retail store hours or as complex as discussing apartment housing needs for someone relocating to a new area. If the service that a customer receives on the telephone is sub-par, companies risk losing business and thereby losing revenue.
According to Accenture's 2013 Global Consumer Pulse Survey, 51 percent of US consumers switched service providers as a direct result of poor customer service. The report goes on to reveal that these rates were the highest among retailers, cable and satellite providers, and retail banks. However, the trend does hold true across all lines of business and exceptional telephone skills should be a requirement for all employees.
In order to analyze the telephone skills of employees, many businesses now ask consumers who dial into their call centers to complete a short survey after their interaction with the representative is complete. However, these surveys are not comprehensive and often do not allow consumers with the opportunity to provide helpful and constructive feedback. Further, the actual response rate from customers for these types of surveys is often quite low. It is more likely than not that the consumer will just take their business elsewhere, without ever letting the business know the real reason behind their move.
Vicki Dempsey, Vice President of Jancyn Evaluation Shops, states, "These unbiased reports, including the recording itself, provide key insight from the perspective of the average consumer making a call to their business. Yes, companies can record real customer conversations, but a Mystery Shop report will provide feedback of an individual in a way that targets specific behaviors that is critical to their brand value. This new focus that Jancyn has, which is providing these reports to clients, means a broader spectrum of services we can now provide." Because these telephonic exchanges also include targeted questioning, the employers can get a first-hand account of how a staff member responds to important consumer questions.
Dempsey goes on to say, "When a customer is calling to make a dinner reservation, for example, the employee should be able to answer all questions with clarity, as well as create the first instance of welcome to the establishment. Or, if an apartment hunter is given unenthusiastic answers or not invited to tour the property, one reason for higher than usual vacancies could be exposed. Failure to meet these simple benchmarks may turn prospective clients away."
Many companies also choose to engage in both recorded telephone shops as well as in-person mystery shops. By utilizing both forms of mystery shop reporting, companies get a robust and complete picture of the customer service their employees provide. This data allows businesses to provide additional training to employees and continue to work on improving the overall consumer experience. And happy customers are profitable customers.