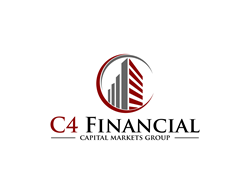 Cincinnati, OH (PRWEB) April 28, 2014
C4 Financial announced today that it has placed a $12.45 MM loan with for The Tuttle Parke at the Crossing apartments. Tuttle Parke at the Crossing apartments is located in the Columbus, OH. This class "A" property consisting of 1 and 2 bedroom garden style apartments along with amenities for the residents, which include a fitness center, community clubhouse with social area, playground, and pool facilities.
Working on behalf of the borrower, James Huff secured the debt with Barclay's through their CMBS loan platform. The borrower was able obtain a 75% loan to value on a 10 year fixed rate/ 30 year amortization. The borrower was able to cash out trapped equity as well as lock into a low long term fixed interest rate.
C4 Financial exists to provide the most comprehensive financing packages for commercial real estate projects. Our network of banking relationships, institutional lenders, and life insurance companies allow us to offer the most competitive financing options to our clients. C4 Financial was founded as a way to facilitate integration between investors of all sizes with the lending institutions that provide the best financing avenues. C4 Financial is a corporation that works on maintaining hands on, one on one approach to investor financing. For more information, please visit http://www.c4financial.com.