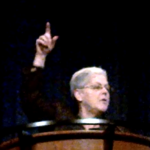 Stop looking at the sky and start looking at the Earth!
(PRWEB) April 24, 2014
US Water Prize Recognizes Innovation in Sustainability
The United States Water Prize is sponsored and administered by the U.S. Water Alliance. The Alliance created the United States Water Prize to encourage and celebrate individuals and institutions that develop projects or programs that are innovative and advance water sustainability. Read More Here >>
The U.S. Water Alliance and an independent review panel evaluated nomination applications, taking into account: 1) Integration (collaboration to manage water as one resource - a watershed-based, holistic approach, with integration among key water stakeholders and agencies); 2) Innovation (Technologies, management practices, regulatory strategies and/or financing strategies that are changing the water paradigm); and 3) Education (formal or informal education programs or initiatives that are working to inform and inspire).
This year's winners are the Alliance for Water Efficiency, American Water, Metropolitan Sewer District of Greater Cincinnati, and Orange County Water District and Sanitation District, California. Orange County Water District and Sanitation District's Ground Water Replenishment System (GWRS).
WaterCitizen.Com Supports Taking Innovation International Through Go Global! Career Summit
To support engineers, architects, planners and construction industry professionals who want to make a contribution on an international level, WaterCitizen.Com is pleased to be a co-organizer and co-sponsor of the Go Global! Career Summit. This unique free five-day online program blends career coaches and recruiters who have expertise in international careers in these fields with thought leaders from agencies, professional associations, and multinational companies. The program sessions will be available Monday through Friday, May 12-16, 2014, with sessions at noon, 3pm, and 6pm Eastern Daylight Time. Registration is now open at yourglobalcareer.com/go-global-career-summit/.