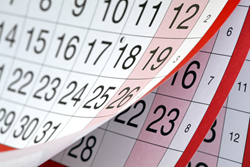 May is National Physical Fitness Month, a time for the whole country to recognize the vital role exercise and sports play in staying healthy.
(PRWEB) April 25, 2014
May is National Physical Fitness Month, a time for the whole country to recognize the vital role exercise and sports play in staying healthy. It's a time for educating ourselves and others on physical fitness, and it's also a time to look at where are communities can improve. In honor of National Physical Fitness Month, Narconon Freedom Center is kicking off a month-long examination of the subject. The center will also be releasing informational articles on the subject every week.
To start, we'll take a look at how the Freedom Center incorporates physical fitness into its program, and why this is a vital part of getting drug addicts clean.
The Role of Exercise in Staying Healthy
Without exercise, our bodies can become unhealthy as they lose muscle mass and build up fat. Our blood vessels can likewise become clogged and we fall prey to innumerable diseases such as heart attacks and even cancer. While these outcomes are obviously at the extreme end of the problems that can occur do to not participating in physical fitness, they are the reality for hundreds of thousands of Americans.
Physical fitness also shares a definite connection with drug abuse and alcoholism. It's a two-way street. The more a person is involved in physical fitness and sports, the less likely he is to get involved in drug use or heavy drinking. Likewise, the more a person uses drugs and alcohol, the less likely he'll be to maintain a healthy level of physical fitness.
These two subjects are inextricably connected. If you want to stay healthy (and keep your loved ones healthy, too) it's important to maintain a workout regimen. When you're trying to help addicts get sober after years of alcoholism or drug abuse, exercise is even more important, and Narconon Freedom Center integrates it into every part of its rehabilitation program.
How the Freedom Center Uses Exercise
One of the most important parts of the Freedom Center's program is detoxification. Most centers never actually get the residue of drugs and alcohol out of the addict's body, leading to the addict relapsing over and over again after leaving rehab.
A Narconon Freedom Center client starts out every day with exercise to get his blood pumping. Without exercise, drug residues stay locked into the client's fatty tissues. The result of moderate exercise (such as running) is to release these drug residues back into the blood stream where they can then be sweated out. Sitting in a dry-heat sauna helps promote sweating and thus the release of these drugs out of the body.
Clients at the Freedom Center continue to exercise throughout the program as they continue to detoxify their bodies, but physical fitness continues past the detoxification stage, as well. Exercise helps every client build his body and energy level back up. Most clients realize that they feel great from their daily exercise and thus decide to continue staying active throughout their stay.
A Lifetime of Staying Active
Staying active and exercising can become a lifelong habit. Many Freedom Center graduates continue an active lifestyle long after leaving rehab behind. They will participate in running races or cross-training routines. By continuing to exercise, graduates not only maintain their health, but they also dramatically lower the risk of ever relapsing and returning to drug use. Just by having productive activities to engage in, any former addict can keep his life busy and stay sober.
So, in the spirit of National Physical Fitness Month, get outside and get active today. And in order to promote this, Narconon Freedom Center will be posting many new articles on the web and sharing new information on the value of health and fitness in drug treatment. For more information contact Narconon Freedom Center today at http://www.narcononfreedomcenter.org or call 877-362-9682.
Reference:
Healthfinder.gov: National Physical Fitness and Sports Month http://healthfinder.gov/NHO/MayToolkit.aspx