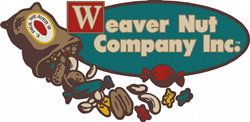 We are keeping a very close eye on the drought situation in California to see how it will affect the 2014 crop quality and prices.
(PRWEB) April 25, 2014
As news reports from California continue to chronicle the current drought situation in the state, the team at Weaver Nut Company are diligently doing their own research regarding how the drought will affect customers' favorite Weaver products. Though the reports seem somewhat bleak, with heat, drought, low water reserves, and little rainfall predicted; the good news is that Weaver Nut Company is closely monitoring the situation to make certain they can continue to provide their customers with the highest quality and best pricing available.
The Weaver Nut team knows how much their customers enjoy all the delectable treats that come from California. The healthful benefits and the crunchy deliciousness of California almonds, English walnuts and roasted pistachios are an important addition to a balanced diet. Delightfully sweet dried plums, peaches, raisins, nectarines, figs and dates provide needed nutrients like vitamins A and C, iron, potassium, calcium and more in scrumptious bites all year long. Even during the most severe drought conditions on record, Weaver customers know they can expect the best in taste, price, and quality always backed by the Weaver 100% satisfaction guarantee.
Vincent Weaver, the CFO / Commodities Buyer of Weaver Nut Company, Inc. explains it best - "We are keeping a very close eye on the drought situation in California to see how it will affect the 2014 crop quality and prices. There is currently a lot of speculation in the markets with these origins but we are continuously gathering specific crop updates to make sure we can make fully educated decisions on current and future purchasing requirements to ensure we have coverage to maintain the best pricing while keeping our high quality standards that our customers expect from us."
Weaver Nut Company is located in beautiful Lancaster County, Pennsylvania where they continue their family tradition of supplying delectable favorites to their customers from California and all over the world. Weaver favorites include dried fruits, candies, nuts, coffees, teas, chocolates, and wholesale foods delivered daily to satisfied customers all across the United States. The team at Weaver Nut Company promises to "serve customers the way they want to be served" at competitive prices and the best quality that can be had anywhere.
The goal at Weaver Nut Company is to always deliver the best possible customer service by providing products of the highest quality from around the world all at the most reasonable prices.
Stop by http://www.weavernut.com today and shop among the amazing selection offered by Weaver Nut Company for your favorite California delights and treats from around the world.
Bio: Back in 1975, the Weaver family began a family business in the basement of their home in Lancaster, Pennsylvania. Today that company has grown into the Weaver Nut Company, Inc. that customers know and love. The original family business now includes Food Brokers International, a wholesale branch, the Amish Maid™ private label, and a retail and online store Weaver Nut Sweets and Snacks and yet the family's mission is the same – "serving customers as they want to be served" with integrity, excitement and quality. Come visit http://www.weavernut.com and find your favorites!