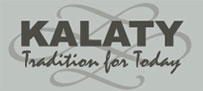 Get rid of old, worn carpet. A good rule of thumb is to pretend your parents or mother-in-law is coming for a visit. How would you want your house to look for visitors?
New York, NY (PRWEB) April 30, 2014
Kalaty Rug Corporation, a family-owned leading supplier of handcrafted specialty area rugs, recently made a statement on the importance of flooring when home sellers stage their home for sale. Mike Kalaty, a rug specialist at the company, believes flooring is one of the key features that can help sell a home in a housing market that is plagued with a struggling economy.
The rug specialist believes homeowners should pay attention to color and the lighting within the home. While vibrant colors may be popular for the current homeowner, colors that are too strong could discourage a percentage of the potential buyers. Consider adding a neutral area rug to the flooring. Not only will it make the home look newer, but it will have less chance offending someone.
According to Kalaty, staging a home is an important aspect when selling a home. Potential buyers often do not want to see all of the work that would need to be completed in a home when viewing it for the first time. Typically for every problem a potential buyer sees, the buyer will deduct its cost from the offering price. If there are enough problems, they will probably pass on the home.
"Get rid of old, worn carpet," exclaimed Kalaty. "A good rule of thumb is to pretend your parents or mother-in-law is coming for a visit. How would you want your house to look for visitors? If the flooring is bad enough, consider replacing your flooring or refinishing old hardwood and covering it with a new area rug to disguise the look of old floors."
For homeowners who have wall-to-wall carpeting, a home with old, stained carpet, even with the latest appliances, will not sell as quickly. According to a MSN Real Estate article, "Is carpet dead?" by Christopher Solomon, floors often make a lasting first impression with potential buyers and can boost sale prices by as much as 6%. Solomon highlights that buyers typically are not looking for fixer-uppers.
Robert Wright, national president of the American Society of Interior Designers, who is quoted in the MSN Real Estate article, claims, "When it comes to your money, I always advocate wood because it's a good return on your investment and it's a product that everyone responds to."
"No one wants to live with dirty, stained carpet that is someone else's doing," said Kalaty. "Hardwood flooring with area rugs strategically placed upon it will appeal to nearly every buyer. They are perfect for people with allergies and one of the most desirable flooring options in the market currently."
About Kalaty Rug Corporation:
Kalaty Rug Corporation is a family business that has been setting the gold standard for area rugs for generations. Highly respected for its superior quality handcrafted rugs, the company has built a reputation for its ability to combine color and design to create a broad range of area rugs that portray "Tradition for Today." Kalaty operates showrooms in New York City, Atlanta and High Point. Visit us online to find a local dealer of Kalaty rugs.