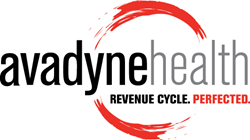 San Diego, CA (PRWEB) May 06, 2014
Genesis Health System has selected Avadyne Health, a leading provider of revenue cycle services and technology, to provide Self-Pay Account Resolution for all five hospitals located in the Illinois and Iowa Quad Cities.
Patti Finnegan, Director of Patient Accounts, stated, "The positive history we've had with Avadyne as our Bad Debt services provider made the transition to flow our self-pay accounts to them the natural next step. We have been entertaining the idea of outsourcing at Day 1 to take full advantage of their self-pay expertise for some time, and I'm glad we were able to make it happen."
The US-based Avadyne staff will aid the health system in converting self-pay receivables to cash while delivering to its patients a world-class Patient Experience—a core principle of the company's customer service practices. Each member of the team, who average over 8 years with the firm, receives monthly coaching sessions to ensure they stay the best in the industry.
"We are pleased to extend our services capabilities for one of our oldest clients," said Moises Eilemberg, CEO of Avadyne. "We've had a great relationship with Genesis since the mid-90s, and for them to entrust us with their self-pay accounts speaks highly of how our patient-centric team has performed for them in the past. We will continue to engage their patients in such a way that reflects their community mission and enhances the patient financial experience."
About Avadyne
Avadyne Health is a revenue cycle workflow technology and outsourced services firm serving more than 220 hospitals in 33 states. Avadyne services include self-pay follow-up, A/R and denial follow-up, and collection of post write-off accounts. Avadyne technology offerings include denials, A/R, and patient access workflow, along with complete dashboards and reports. Avadyne leads the industry in self-pay innovation with its Total Patient Experience approach and in technology with its Next-in-Queue workflow. Client teams use Avadyne's workpooling technology to maximize patient access and business office outcomes. The Avadyne team works on the same technology, so the firm can continuously adapt to meet client goals and challenges, and workloads, either in a fully outsourced capacity or as a "SafetyNet" for clients. For more information, visit http://www.avadynehealth.com.
About Genesis Health System
Genesis Health System and its affiliates offer a full continuum of care including preventive, primary, acute and tertiary hospital care; home health and nursing home care; hospice; rehabilitation and long-term care. Its affiliates include Genesis Medical Center - Davenport, Genesis Medical Center - Silvis, Genesis Medical Center - DeWitt, Genesis Medical Center - Aledo, Genesis Medical Education Foundation, Visiting Nurse Association, and GenVentures Inc. Genesis Health System operates Genesis Health Group and Psychology Associates Genesis Behavioral Resources. Genesis Health System is committed to minimizing health care costs, enhancing the range and quality of services offered, and improving access to care for those in need. Our affiliates bring together more than 665 licensed beds, 600 physicians, 5,000 staff members and hundreds of volunteers to serve our community. The evolving health care environment will certainly change in the years ahead, but our commitment to the region will remain the same -- to provide compassionate, quality health care to all those in need.