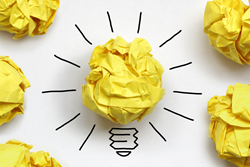 It's easy to find Infusionsoft campaign ideas by following a few simple steps.
(PRWEB) April 28, 2014
GetUSales, a leader in marketing automation, has just released an informative blog, "How to Find the Perfect Infusionsoft Campaign Ideas" on its website, http://www.GetUSales.com. The full blog can be seen here.
Typical Infusionsoft users employ it primarily for marketing automation such as sending out email marketing campaigns to customers and potential leads. One part of the process that trips people up is trying to find the perfect Infusionsoft campaign ideas. The following "jump starters" can be used to create Infusionsoft campaign ideas perfect for any industry.
Infusionsoft users should ask themselves these questions when looking for Infusionsoft campaign ideas:
1. What are customers interested in?
Email marketing campaigns don't necessarily need to push a particular product or service. To build trust and brand recognition naturally, try sending leads information that they will find interesting that may be related to the product but don't necessarily push for sales.
For example, if a business sells pet supplies, it's unlikely that customers would want to sign up for a campaign that does nothing but advertise for pet supplies. But customers would probably love a campaign like "How to Help Your Dog Live to 20" or "Cat Grooming for the Pain Intolerant."
2. What is the goal of the campaign?
A business may have a number of different goals, such as bringing more customers into a physical store, getting people to sign up for a webinar, or boosting online sales. When creating campaigns, keep the ultimate goal in mind. Make sure the content reflects the goal. Simple things like talking up the convenience of online education can make a big difference when it comes to getting people to sign up for a webinar. Subtle suggestion can mean a lot to customers without them even realizing it.
3. How much communication will leads want?
Consider how much time leads have to read emails and how much content they would want vs. how much is too much. GetUSales deals with some clients who want month-long campaigns and some who want campaigns that continue indefinitely. Real estate, for example, can be a very lengthy process from the first thought of buying a home to actually getting the keys. So GetUSales offers campaigns for real estate agents that last for years.
Still can't figure it out? Don't worry. GetUSales offers DFY campaigns.
GetUSales offers industry-specific Infusionsoft DFY campaigns that come ready-made with customizable content built right in. GetUSales' DFY campaigns are designed to engage the audience and build brand recognition naturally, with very little work on the business owner's part.
Get started with an Infusionsoft DFY campaign today!
It's easy to get started with an Infusionsoft DFY campaign. Call GetUSales today at 855-834-4850 or visit http://www.GetUSales.com.