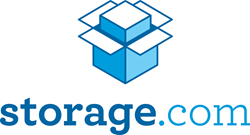 "This partnership makes it much easier for our customers to keep their listings up-to-date and have a reservation show up on the Self Storage Manager™ system." - Kat Shenoy, President and CEO of E-S
Omaha, Nebraska (PRWEB) April 29, 2014
Storage.com, an online directory where storage seekers can find, compare, and rent storage throughout the United States, is pleased to announce a new partnership with Self Storage Manager™, an enterprise management software powered by E-SoftSys used by the self storage industry.
Because of the new agreement, storage facility operators using Self Storage Manager™ and Storage.com will be able to see more exposure online with the help of a simple, easy-to-use platform. The data integration with Self Storage Manager™ will pull available unit sizes and prices from storage facilities, allowing consumers to reserve a unit and place reservations directly into the SSM system.
The data integration between Storage.com and Self Storage Manager™ will ultimately help storage operators market their available storage units more effectively without having to invest any time into manually changing inventory and pricing on Storage.com. This convenience will allow operators and managers to spend time that would have been designated to maintaining this information and use it elsewhere.
"This partnership will make it much easier for our customers, who also do business with Storage.com, to keep their listings up-to-date and have a customer's reservation show up on the Self Storage Manager™ system," said Kat Shenoy, President and CEO of E-SoftSys.
"We are thrilled to have this new partnership," said Nick Bilava, Director of Sales and Marketing at Storage.com. "Our clients who use the Self Storage Manager™ system will now find it much easier to have an up-to-date online presence."
Storage.com continues to work with the self storage industry and operators of storage facilities to improve online presences and create marketing programs that provide immediate ROI. Moving forward, Storage.com will continue to build partnerships and develop technology that will benefit the self storage industry.
###
About Storage.com
Storage.com is a self storage aggregation website and tool owned by Self Storage Co, LLC, and founded in 2010. As a network partner of USstoragesearch, Storage.com provides information on the largest available variety of self-storage facilities and allows for online reservations through the website. Prospective self-storage customers, using the Storage.com website, benefit from a simple and unbiased online shopping and comparison experience that is secure and easy to use. For more information, visit storage.com or call 877-410-4311.
About E-SoftSys
E-SoftSys, a technology leader for the self storage industry, offers products and services that include Self Storage Manager Comprehensive management software for single and multi-facility operators; e-CRM fully-integrated Customer Relationship Management module with interfaces to leading phone systems and an optional Call Tracker interface to capture valuable statistics, including lead to rental conversion ratios and cost per lead; Other Modules INSOMNIACTM Kiosk, Online Reservations, Rentals & Payments, QlikViewTM Business Intelligence and Analytics, Mobile Website, XPS Integration, G5 Integration, iPadTM/Tablet-based Site Audit and Walk Through module; 24/7 customer support with dedicated team and project manager assigned for large operator implementations; and over 300 training videos, where a customer can choose any function or report in Self Storage Manager or e-CRM and get instant training on that topic.