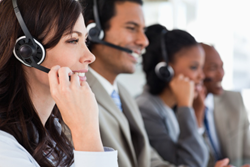 Atlanta, GA (PRWEB) April 29, 2014
1-800 Courier, a national leader in same-day delivery, distribution and transportation services, announces on-demand volume order courier services. This is in an effort to offer its customers immediate volume service options, expand its customer base and increase service growth. 1-800 Courier pursues to be the best choice for superior same-day delivery courier solutions nationwide.
The on-demand volume order courier services involves individuals and businesses that have urgent requests for same-day delivery to multiple locations. This includes picking up the packages or boxes from one location and delivering them to several addresses within a US city. 1-800 Courier is a nationwide courier and is able to perform volume courier deliveries at one time. Whether it is ten local offices or twenty separate corporations, the courier has the ability to quickly implement an on-demand courier solution.
Customers will send the multiple pick up or delivery locations via e-mail or fax. Once the San Diego courier has received all address information for the volume order requests, routing optimization will be performed to result in the best possible pricing for the on-demand services. Because of the order volume, 1-800 Courier strives to provide its customers with discounted rates for all of their locations. All customers will then be presented with the pricing and the delivery window time. In the event certain locations are outside of the general radius of all the others, the distance of those locations will require a pricing exception.
For volume courier order requests for straight truck deliveries, please contact 1-800 Courier directly and speak with a sales representative to discuss your pallet same-day delivery needs. Depending upon the service area, the courier will have to determine the optimal delivery solution and the time frame in which the volume of straight truck deliveries can be performed. 1-800 Courier is also available for its customers 24/7 to assist them with any order or service adjustments.
1-800 Courier is a recognized leading same-day courier of same-day delivery, transportation and distribution services nationwide. From small packages to palletized freight, 1-800 Courier delivers on-time and fast! From its headquarters in Atlanta, Georgia, 1-800 Courier successfully services a growing list of over 1,500 clients, including Fortune 500 Companies throughout the US.