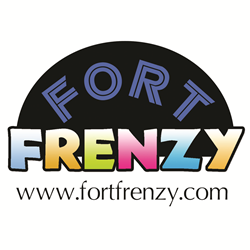 "We are a family entertainment center and this weekend we are showcasing..." according to Effie Hill, General Manager of Fort Frenzy
Fort Dodge, IA (PRWEB) April 30, 2014
Outdoor attractions will include the ultimate road track and allow the competitive rush of car racing against a fleet of 30 electric go-karts on an awesome outdoor 850+ foot banked race track. Make a splash with the summer's hottest and only Bumper Boats in the region and then head over to their Water Wars. Here everyone will take to their battle station and man the launcher with their own bucket of balloons.
Test the family golf skills on the miniature golf courses and afterwards everyone can sit out on the outdoor seating areas and enjoy lunch and snacks from the Frenzy Café.
Their Grand Opening will also feature excellent family entertainment as they host bands starting Friday night with Standing Hampton taking the stage at 7:00 pm. Capturing the sound and magic from the glory days of classic rock, Standing Hampton performs the best musical nuggets from the 70's, 80's and beyond, harnessing the energy and spectacle of rock at its best.
Peter Karp and Sue Foley hit the stage Saturday night at 7:00 pm with a mingling of the guitars and voices that are seamless and make this contemporary blues duo a main attraction. Opening act for Karp and Foley will be a local favorite the Kris Karr Band.
The entertainment continues Sunday afternoon with a RAGBRI favorite, the Barn Owls. Sit out and enjoy the sunshine as the nationally recognized Barn Owls provide toe-tapping, foot-stopping fiddle, guitar, mandolin, piano, accordion, tin whistle and upright bass in their time-honored tunes and songs. The family afternoon and early evening entertainment will continue with the Kris Karr Band again taking the stage.
"We are a family entertainment center and this weekend we are showcasing all we have to offer for our community." According to Effie Hill, General Manager of Fort Frenzy. "By adding entertainment from across the US like the Karp and Foley duo from New Jersey to our weekend line up, we will also be attracting visitors from all over the Midwest to our community."
The inside facilities have been open since December and also feature Roller Skating, Laser Tag, Bumper Cars, Mini-bowling, Arcade Games and a Frenzy Café where everyone will be able to share a Pepsi and pizza. The Cardiff Center will accommodate 400 guest along with kitchen facilities and services. Corporate clients will find big screen monitors and state of the art sound equipment for presentations or some musical entertainment.
Everyone is invited to go to http://www.fortfrenzy.com to sign up for their email newsletters that will provide information on their special offers and events. In the meantime, check out their Facebook page for contests, videos and photos.
About Fort Frenzy: The Fort Frenzy story started with a few friends discussing Fort Dodge, Iowa and exploring a family friendly environment for the community. Fort Frenzy opened it's doors December 2013. Fort Frenzy is "The Place Where Our Community Comes Together". 3232 1st Avenue South, Fort Dodge, IA 50501 515-576-2226