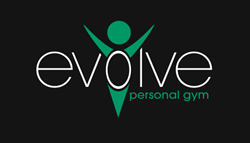 Huntington Beach, CA (PRWEB) April 28, 2014
Located on the corner of Pacific Coast Highway and Warner Ave, Evolve Gym is an ocean-facing personal training facility with new and well-maintained equipment and members ranging from all ages and fitness levels. Evolve members who consistently train at least two days per week have seen fitness results. With the new semi-privates, Evolve personal trainers guide up to three members at the same time through their own individual training sessions. Each member works on his or her own customized workout circuit for the day to build strength, endurance, agility, and range of motion.
Semi-private training is offered Monday – Friday as early as 6:00 AM until 8:00 PM and Saturday mornings. There are different personal trainers to choose from, each with his or her own unique style of training. The cost for three training sessions (one hour in length) per week when prepaid for the month is $225. That breaks down to approximately $19 per session. Compare to other training facilities in the area that will charge $720 for the same number of sessions. Evolve Gym also offers a two sessions per week training package for $175 each month. Evolve members report seeing better results with semi-private training than they do just working out on their own. There is no initiation or monthly membership fees and the first training session is free.
Evolve Gym is a private personal training gym specializing in powerful training techniques, nutritional guidance, weight loss, and muscle development. A team of personal trainers create customized workouts and organize fitness events to help members achieve results while having fun. For more information on these new services contact:
Brad Williams
Evolve Gym
17216 Pacific Coast Hwy
Huntington Beach, CA 92649
Phone: 714.330.1025
brad(at)evolvegymoc(dot)com
http://www.EvolveGymOC.com
Connect on Facebook