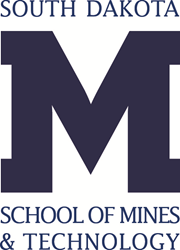 RAPID CITY, S.D. (PRWEB) April 28, 2014
Construction has begun on the new student wellness and recreation center at the South Dakota School of Mines & Technology. The $8.9 million project, which will bring new basketball courts, fitness rooms and a climbing wall, is projected to be complete by April 2015.
Alumnus and major donor Stephen Newlin, who is chairman, president and chief executive officer of PolyOne Corporation, visited campus today to formally break ground at the construction site. Newlin, a 1976 graduate who now heads the world's premier provider of specialty polymer materials, services and solutions, has given $2 million to the project.
Students have been working on the project for three years and are paying the majority of construction costs through a $6.7 million "tax" they approved in increased fees.
The Stephen D. Newlin Family Student Wellness & Recreation Center will adjoin the King Center, providing more than 34,000 square feet of new or remodeled space. The construction will add two basketball courts, a new group fitness room, a low level rock climbing wall, new student locker rooms and expanded cardio and weight training areas.
Design plans allow for easy public access, with the main entry facing into the parking lot on the south end of campus.
Also attending the groundbreaking ceremony with the campus community were state and local dignitaries and other university supporters.
###
About SDSM&T
Founded in 1885, the South Dakota School of Mines & Technology is a science and engineering research university located in Rapid City, S.D., offering bachelor's, master's and doctoral degrees. The university enrolls 2,640 students from 45 states and 37 countries, with a student-to-faculty ratio of 14:1. The average starting salary for graduates is $62,400 with a 98 percent placement rate. Find us online at http://www.sdsmt.edu, on Facebook at https://www.facebook.com/sdsmt and on Twitter at https://twitter.com/sdsmt.