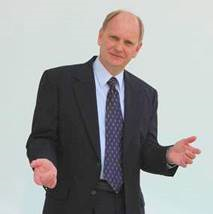 If people don't take offensive actions to protect their assets, they could easily lose everything they have worked their whole life for
Houston, TX (PRWEB) April 29, 2014
Estate and Tax Planning Attorney Lee Phillips will be presenting his course, "Using the Law to Protect Assets and Make More Money" at Realty Investment Club of Houston (RICH) General Meeting held on Thursday, May 15, 2014 at 6:30 PM at the RICH Conference Center 4220 Lockhart St, Houston, Texas,, 77092.
At this event, which is open to the public, Mr. Phillips will explain how to use the law to lower taxes, protect assets and make more money. Mr. Phillips observes, "We are a more litigious society and if somebody is successful it is more important than ever to protect their assets. If people don't take offensive actions to protect their assets, they could easily lose everything they have worked their whole life for."
Mr. Phillips will cover the legal entities that help protect assets and how to use them. He will also cover tax planning from a lawyer's perspective. There are several legal loopholes that can be used to save on taxes and increase the bottom line. At the event, attendees will learn how to use these loopholes to their advantage.
The Realty Investment Club of Houston (RICH) is a professional association of independent real estate investors and landlords in Houston. The Association exists to promote and support the success of its members, and maintain the high professional standards of the industry through leadership, networking, information and education. The membership includes both experienced and new investors, who invest in residential and commercial properties, as rehabbers, resellers, and landlords.
Mr. Phillips serves as a counselor to the Supreme Court of the United States. He is the author of 11 books, including his latest book Protecting Your Financial Future. This book was written to help folks understand how to put their affairs in order. He has written hundreds of articles for professional people to assist them in finding various strategies to use the law to protect their property, save taxes and make more money. He has given addresses at thousands of business seminars. He enjoys helping people apply the law, not only to provide asset protection and estate planning, but to use it to structure businesses and save taxes, helping individuals achieve success.
LegaLees was founded in 1982 by Lee R. Phillips. It is a legal self-help publishing company. It produces products designed to help people understand the law. Based on his own personal experiences, Mr. Phillips realized that people needed to be able to understand how the law works so they can direct their own legal professionals. He also saw that people who want to do their own legal work need to be shown how, not just handed a fill-in-the blank form. LegaLees has designed many products to help individuals structure their personal and business affairs. All of the products help the clients protect assets and prevent legal disasters that can strike at any time.