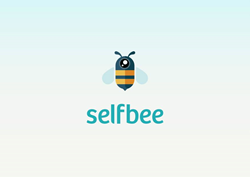 New York, NY (PRWEB) April 30, 2014
Selfbee, a new and upcoming app will offer an innovative and interactive platform for sharing special moments and staying connected through selfies. It allows a personalized way to stay connected and engaged with friends and family all over the globe. Selfbee will be available in English and Spanish in the App store.
Selfbee offers people from all over the world an outlet to share their stories, identities, and personalities through creative and innovative photos by encouraging people to include the best moments of their lives with others. Selfbee allows users to share those special moments with friends, family and followers in your "hive." Your hive will instantly be updated on your photo where they will be able to like and comment on your endeavors.
Selfbee enhances the self-expression and connection with daily challenges throughout the year that will prompt users to take photos of certain activities. Whether it is from taking photos of your favorite restaurant to capturing a gorgeous skyline, Selfbee allows users to challenge, motivate and share their photos with others. Selfbee operates in a whole new way of building a digital bridge that will unite and inspire people together from all over the globe.
About Selfbee
Selfbee is an app that aims to give people a new and better way to relate by providing them an avenue to share their experiences, stories and identities. Selfbee connects people worldwide through personal pictures and experiences with entertaining challenges with others. For more information on Selfbee, visit http://www.Selfbee.com. To connect on Facebook, visit http://facebook.com/Selfbee and Instagram via http://Instagram.com/Selfbee and Twitter via http://twitter.com/Selfbeeapp.
For media inquiries, please contact:
Tamara York
Tamara York Public Relations, LLC
212.967.8300
# # #