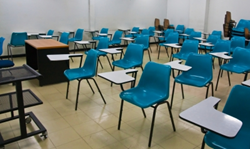 London, UK (PRWEB UK) 30 April 2014
A report study indicates that the number of overseas students in English universities reduced significantly since 2010, for the first time in 29 years.
International and EU student numbers fell from 311,800 in 2011-12 to 307,205 in 2012-13, the Higher Education Funding Council for England reports in the recent report
The strict visa regulations implemented since April 2012 are likely to be the reason for the decline, with a notable decline in the number of entrants from South Asia, particularly India and Pakistan, at both undergraduate and postgraduate levels.
The data also shows the number of full-time EU undergraduates fell by almost a quarter in just one year - from 23,440 in 2011-12 to 17,890 in 2012-13 after years of increasing numbers.
These students have to pay the same fees as UK students and Hefce puts the decline in numbers down to the increase in tuition fees in September 2012.
The report said the fall in overseas students was particularly noticeable in the postgraduate market.
Between 2010-11 and 2012-13, the numbers of international students starting full-time postgraduate courses in England decreased by 985 from 72,245 to 71,260.
The data also shows Chinese students account for 23% (26,860) of the total full-time postgraduate numbers in England, while UK students account for 26% (30,320)
Professor Madeleine Atkins, HEFCE Chief Executive, said:
'This new analysis from HEFCE expands our understanding of global demand for English higher education. International students enrich our universities and colleges – and our society – academically, culturally, and through their contribution to the economy. Supporting high-quality international education is a crucial part of ensuring that the UK continues to engage with, and benefit from, the increasingly interconnected world.'
From a point of generating revenue, overseas students fees account for approximately 10% of UK universities revenues, as overseas students are charged at higher fees than their UK counterparts.
Improving student retention rates becomes even more important with the falls in numbers of overseas students. The impact is not only financial, but also reputational. Students will take into account the dropout rates for their prospective choice of university. They will always favour the institutions that can demonstrate that they deliver the most student satisfaction and retention rates are a crucial measure.
An effective student attendance management system can ensure better financial performance through enabling timely intervention that reduces dropout rates, improves retention and achievement.
An effective Student Attendance Management System can deliver 3 key benefits for educational institutions:
1. Tier 4 Licence compliance
2. Lower administrative costs
3. Increased revenues through improved student retention
Most manual systems involve the taking of registers, transferring data into spreadsheets before collecting, further data transfer and then data analysis, before being able to identify potential issues. This all takes up an enormous amount of staff time, in academic and administrative departments, so the operational costs are frightening and present a major opportunity for efficiency improvement.
The time this process takes often means that it is too late to take any meaningful action by the time any issues have been highlighted.
A good Attendance Management Policy supported by a good Student Attendance Management System can deliver the following benefits to Students and their institution:

Improved Student Attendance and engagement
Improved communications with students and staff
Reductions in operational costs
Improved staff morale
Improved student attainment
Health & Safety, Duty of Care
Improved student retention
Improved revenues
Improved institutional reputation
Increased demand from new students
Tier 4 Compliance
BQuSAMS (Student Attendance Management System) ensures that users can easily implement their Student Attendance Policy, helping to improve attendance and engagement, improving the student experience and compliance with Tier 4 licence obligations in an efficient and cost effective manner.
BQuSAMS is happy to discuss individual organisational needs and to match a system in both functionality and cost to our customer's needs.Fore more information, visit http://www.bqutms.com/overview.html