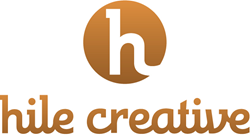 I've heard many good things about Hile Creative from Ann Arbor SPARK and other past clients.
Ann Arbor, MI (PRWEB) April 30, 2014
The SearchLite — an innovative, community-based market discovery firm — is partnering with Hile Creative to develop new branding and a responsive website. The initiative will also include messaging strategy to help the firm clearly communicate its value.
As an advocate for innovators, inventors, and entrepreneurs, The SearchLite leverages its vetted online community to find market applications for early-stage technologies and startups. By discovering and matching customer segments and market applications with value propositions, The SearchLite accelerates product-market fit, enabling a faster path to market.
"I've heard many good things about Hile Creative from Ann Arbor SPARK and other past clients," said Scott Phillips, CEO of The SearchLite. "As a startup ourselves, we are still fine-tuning our identity and messaging, as our business model is a bit unique. Beyond just website design, we need someone who can coach and mentor us on our overall approach to getting clarity around our value proposition, which is why we came to Hile."
Dave Hile, President of Hile Creative, said, "We love engaging with innovative companies like The SearchLite. When you're offering a unique service, sophisticated design and messaging are especially important. In addition to taking their brand to the next level, we also look forward to implementing responsive web design, which will enable mobile users to have a seamless experience on the site. Given that a quarter of all site visitors access the web from mobile devices, this is an important consideration going forward."
Development of the new website will begin in May.
Hile Creative is an Ann Arbor brand development and creative design firm that has served businesses of all sizes for three decades. To learn more about Hile's full range of integrated services, including web design and development, branding, and advertising, visit http://www.hilecreative.com.