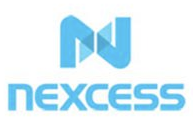 "The Magento Imagine conference is one of the highlights of our year. We're proud to be a Platinum Sponsor because we believe that Magento Imagine is a crucial venue for interfacing with the eCommerce community."
Southfield, MI (PRWEB) April 29, 2014
Nexcess, a leading provider of optimized Magento hosting and a Magento Platinum Hosting Partner, has announced that it will be a Platinum-level sponsor for this year's Magento Imagine eCommerce Conference in Las Vegas.
As an encore to last year's widely praised presentation on improving server-side performance for a Magento storefront by multiples, Nexcess President Chris Wells will be delivering a new presentation entitled "Simple Steps to Win the Site Performance Battle". Conference attendees can expect to come away from the event with highly tactical, actionable advice for improving Magento's rendering times; and, by extension conversion rates and revenue, in a talk that is truly not to be missed.
"The Magento Imagine conference is one of the highlights of our year. We're proud to be a Platinum Sponsor because we believe that Magento Imagine is a crucial venue for interfacing with the eCommerce community," commented Chris Wells, President and CEO of Nexcess, "This is the fourth consecutive year that Nexcess has sponsored Imagine and every year we learn something valuable from clients, partners, developers, and speakers."
Nexcess is committed to giving its clients the fastest possible eCommerce hosting. To achieve that the company created a purpose-built server and networking infrastructure running a highly optimized software stack in wholly-owned data centers. Nexcess' expertise and dedication has helped build a Magento hosting platform that offers unbeatable performance for eCommerce retailers.
This year's Magento Imagine Conference will take place at the Hard Rock Hotel & Casino in Las Vegas, from Monday, May 12 to Wednesday, May 14, and will feature an array of speakers from all areas of the industry. Among those scheduled to speak are Malcolm Gladwell, the award-winning author who was recently included in Time Magazine's list of the 100 most influential people; Roy Rubin, Co-founder and COO of Magento; David Marcus, President of PayPal; and John Donahoe, President and CEO of eBay Inc.
Since last year's Imagine conference, Nexcess has expanded to become a truly international hosting company, with locations in the US, Europe, and Australia, including a brand-new data center in Southfield, Michigan, built to accommodate the rapid growth that lead to Nexcess being named one of the 500 fastest growing tech companies in North America by Deloitte.
###
About Nexcess
Nexcess is a Southfield, Michigan-based managed hosting company founded in 2000, with wholly owned data centers located in Dearborn, Michigan and Southfield, Michigan, as well as service locations in Australia and the United Kingdom. Nexcess offers a variety of hosting services ranging from entry-level packages to custom clustered/complex hosting configurations, with an emphasis on mission-critical hosting for high-profile eCommerce web sites. For more information, visit http://www.nexcess.net.