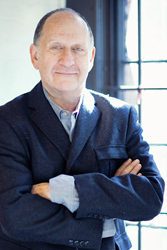 New York, NY (PRWEB) May 05, 2014
The Orchard, a pioneering independent music, film and video distribution company and top-ranked MCN, celebrates Richard Gottehrer's nomination for SESAC's special "Visionary Award." This is only the second year SESAC has bestowed this award, and the performing rights organization is honoring Richard's groundbreaking contributions to the music industry over the past five decades.
"When the SESAC executives met to discuss the possibility of a Visionary honoree as part of this year's Pop Awards, Richard Gottehrer was the obvious choice," says Trevor Gale, Senior VP, Writer/Publisher Relations at SESAC. "Richard is a visionary in every way, starting out as a songwriter in the Brill Building to becoming one of the most innovative and passionate music executives in our business. He continues to create and grow in a constantly changing environment. We applaud him for his tenacity and commitment to our industry and are honored to call him SESAC's Visionary Honoree of 2014."
Richard Gottehrer set the tone early for his career by penning classics including "My Boyfriend's Back" and "I Want Candy," and performing in the 1960s Pop group, The Strangeloves. He later co-founded the independent record label Sire Records with Seymour Stein before making a name for himself as a multi-platinum producer for world-class acts like Blondie, The Go-Go's and Joan Armatrading. In 1997, Richard Gottehrer and Scott Cohen co-founded The Orchard, now the largest supplier of digital music in the world. Today, Richard lends his expertise as The Orchard's Chief Creative Officer, head of labels Blue Horizon and Instant Records, producer of The Dum Dum Girls, and close friend and contributor to The Raveonettes, with whom he's been creatively involved since the band's inception.
Find out more about Richard's impressive professional journey in this biographical video, which traces some of his most memorable milestones and how they led to Richard Gottehrer, a man whose mantra is "never be satisfied with what you know; always think of the things you don't know and what can be."
"The list of Richard's achievements is as full as it is impressive," says Brad Navin, CEO of The Orchard. "Not only is he a visionary, he's also tireless and determined in his endeavors, and the stories that color his life are both poignant and inspiring. The man is a living legend and this award couldn't go to a more deserving candidate."
SESAC's 2014 Pop Music Awards will take place tonight at the New York Public Library -- invite-only.
About SESAC
SESAC is the nation's most progressive performing rights organization representing the songwriters, composers and music publishers in every genre of music. Established in 1930, SESAC is the only PRO to pay monthly royalties and was the first to pay songwriters and publishers for live performances. SESAC represents an impressive gallery of artist catalogs including Bob Dylan, Neil Diamond. Alice in Chains, Jerry Cantrell, Robert Johnson's "Crossroads," Paul Shaffer, RUSH, the Avett Brothers, Lady Antebellum, Thompson Square, Omarion, Swizz Beatz and Tommy Lee. Headquartered in Nashville, the company also has offices in New York, Los Angeles, Atlanta, Miami and London. (http://www.sesac.com)
About The Orchard
The Orchard is a pioneering music, video and film distribution company and top-ranked Multi Channel Network operating in more than 25 global markets. With a holistic approach to sales and marketing combined with industry-leading technology and operations, The Orchard amplifies reach and revenue across hundreds of digital, physical and mobile outlets around the world. The Orchard streamlines content owners' business complexity with an intuitive client dashboard, comprehensive rights management and tailored client support. Founded in 1997, The Orchard empowers businesses and creators in the entertainment industry. For further information, please visit www​.theorchard​.com.