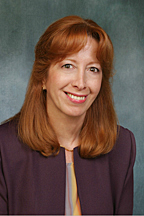 I believe we are all destined to do big things, some do not know it yet. - Dr. Elvira Beracochea
Fairfax, VA (PRWEB) April 30, 2014
MIDEGO is announcing it is making big changes so they can make a bigger impact and help more health professionals improve the health system in their countries. Gandhi said, "Be the change you want to see in the world." They do believe that and are putting it to work now more than ever after almost 10 years of working hard to help achieve the Millennium Development Goals. They want to be the change in global health and they want our clients to be the change too. They will help them make changes reliably, faster and sustainably. No excuses. Just results in global health.
"I believe we are all destined to do big things, some do not know it yet. I believe our clients want to make history and change injustice into justice, and inefficient health systems into continuous improving health systems that deliver quality health care every day to everyone everywhere," said Dr. Elvira Beracochea, MIDEGO's President and CEO. "This is the change we want to see in global health."
MIDEGO is getting reorganized and growing to be the change they want to see in global health and realize global health. They are working to make health programs more effective and efficient and health systems deliver quality health care to everyone every day everywhere now. They know how to do it. It is now time to change and prevent all preventable deaths.
At MIDEGO, they are helping clients be the change. It is simple, not easy, but simple. It is about asking seven questions. For example:
1. Do global health projects have to last several years? How about getting results in just 100 days?
2. Can they predict exactly the results a global health project will achieve? How about guaranteed results?
3. Do all global health projects have to have expensive mid-term and final evaluations? How about an ongoing system that monitors progress and evaluates results in real time?
4. Why are most global health projects delivering unsustainable solutions? How about creating a system that delivers sustainable solutions every time?
5. Does all training have to be expensive and take health providers out of their work? How about continuous training on the job that supports health providers to implement changes and improvements?
6. Do all projects have to focus on one disease or health problem? How about quality healthcare that meets the needs of every community?
7. Do global health projects always need to be followed by another project that does more of the same? How about designing projects that have an inbuilt successful exit strategy?
These are some of the questions they are answering at MIDEGO. To learn more about the changes they are making, join Dr Elvira Beracochea at the next "Realizing Global Health" Teleseminar on May 27 at 1pm EST. There is no fee. Anyone can attend. Please email Melissa Fowler at melissa(at)midego(dot)com to sign up for this teleseminar.
About Dr. Elvira
Dr. Elvira Beracochea is an international public health consultant and development coach. She coaches health workers to innovate and improve quality of life for their patients. She is the founder, President and CEO of MIDEGO, Inc.
About MIDEGO
Founded in 2005, MIDEGO is a well-established global health consulting company, specialized in professional and organizational effectiveness in the health sector. MIDEGO's mission is to help countries exceed the Millennium Development Goals, hence the name of the company. MIDEGO helps clients improve how they work and save more lives while advancing in their careers. MIDEGO also works with partners to create and implement effective and efficient organizational health development strategies that are led by empowered local leaders. MIDEGO's online training and coaching programs help health professionals realize their career mission by leading the kind of changes they know they need to bring about in their countries. Find out more at
http://www.midego.com.