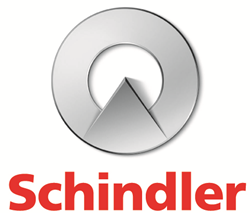 Morristown, NJ (PRWEB) April 30, 2014
The Manufacturers' Association of South Central Pennsylvania presented the "2014 Manufacturer of the Year" award at its 108th Annual Meeting on April 23, 2014. The award was presented to Schindler Elevator Corporation in recognition of continued operations in south central Pennsylvania for over 40 years and the recent opening of a state-of-the-art manufacturing facility in Hanover, PA.
The prestigious award recognizes a local manufacturing company that demonstrates leadership and commitment to the advancement of manufacturing and the community.
Michael Smeltzer, executive director, presented the award and remarked, "It certainly is an honor each year to recognize a local company that is doing great things. This year we recognize a local company with a strong national and international presence that commits itself to growth and positive community presence."
John Impellizzeri, Vice-President of Supply Chain, accepted the award on behalf of Schindler and remarked, "It is an honor and privilege to be recognized by The Manufacturers' Association as the Manufacturer of the Year. We are extremely proud of our operation in Hanover. The staff, community, and employees have done an incredible job in developing the facility in Hanover, the first North American elevator manufacturing facility to earn the LEED Gold designation."
About The Manufacturers' Association
The Manufacturers' Association of South Central Pennsylvania is a non-profit organization providing businesses in the region with group health insurance services, education and training programs, employment services, and legislative representation.
About Schindler Elevator Corporation
Schindler Elevator Corporation is the North American operation of the Switzerland-based Schindler Group, a leading global mobility provider with approximately 48,000 employees operating in more than 100 countries. Schindler supports sustainable urban development with safe, reliable and ecologically sound mobility solutions and its equipment moves one billion people every day all over the world. Schindler was named one of Forbes Magazine's 100 Most Innovative Companies for the past three years. For additional information about Schindler Elevator Corporation, visit the company's Web site at http://www.us.schindler.com.