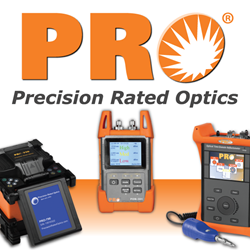 Work with a PRO
Breinigsville, PA (PRWEB) May 01, 2014
Precision Rated Optics of Breinigsville, PA has won the prestigious Keystone Innovation Zone Tax Credit award for 2013. The Pennsylvania Department of Community and Economic Development awards are presented based on a company's growth in revenue from a baseline year to the following year. To be eligible, companies must be: a for-profit company that operates within the boundaries of a Ben Franklin Technology Development Authority-approved KIZ, less than eight years old and operate within one or more of the target industry sectors, including: life sciences, information technology, advanced manufacturing, business services, defense, energy, agriculture and food processing.
The tax credits received allow companies the ability to grow by providing financial assistance to early-stage technology firms that are critical to innovation and high-quality jobs within the Commonwealth.
Precision Rated Optics (PRO) was created to bring to the global fiber optics industry a new and exciting choice in high quality fusion splicers, test equipment, and supplies. The PRO line-up offers an excellent performance vs. price ratio on optical test equipment, designed with features, performance and usability foremost in mind. PRO products are known for their reliability, superior technology and competitive pricing. The company's customers include Fortune 500 companies, telecommunications providers, military contracts, installers, telecom contractors and educational institutions across the globe.
"This is truly a great honor that we've received the KIZ Tax Credit. There are many innovative companies within the Commonwealth of PA and the tax credit will allow us to hire additional technical employees, which will solidify our development of new optical test and measurement equipment," commented Tom DePaolantonio, President of Precision Rated Optics. "The tax credit will enable us to innovate, by means of continued research and development. We plan to use the cash flow generated by the tax credit to continue our current patent processes and to increase deployment of new optical products to the market."