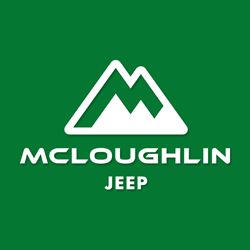 Your reviews help us tap into your needs to establish an open conversation.
Portland, OR (PRWEB) April 30, 2014
McLoughlin Jeep is fairly new to the Portland area, and in an effort to maintain a solid, two-way conversation between their customer base, the dealership is launching a Yelp check-in offer for the month of May. When a customer visits the Portland Jeep dealership, they will have the option to check in on the local review platform to receive one free tire rotation.
"At McLoughlin Jeep we care about more than just getting a car in your driveway, we want to continue to have a positive relationship with each person in the community that we conduct business with. Your reviews help us tap into your needs to establish an open conversation as well as motivate us to perform at our highest level of service," Emily Taylor at McLoughlin Jeep said.
Smartphones have allowed the Yelp platform to drive engagement by becoming 'location aware'. If a customer would like to claim the offer, they simply sign in to their account and opt to 'Use it Now!' or 'Save it!', upon which the offer is saved to the individual's profile.
When it comes to the tire rotation, the Jeep dealership in Portland wanted to launch an offer that was simple, yet has value to the customer.
"Tire rotations are easily forgotten on the customers' car maintenance to-do lists," said Matthew Styers at McLoughlin Jeep, "However rotations can improve your car's overall gas mileage and extend the life of each tire by evening out the wear and tear. Most importantly, from a safety standpoint, a rotation ensures that your car will handle properly when you need to make a sudden stop or turn."
In an online age where 71 percent of consumer agree that reviews make them more comfortable about a purchase and 70 percent consult reviews before even considering to buy, McLoughlin Jeep is looking to provide a valuable service to continue to receive the feedback that they consider priceless from platforms such as Yelp.