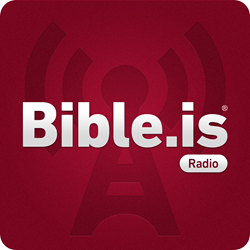 It's truly humbling to be just a small part of the huge expanse of God's Word covering the whole world.
Albuquerque, N.M. (PRWEB) April 30, 2014
Faith Comes By Hearing® (FCBH) has Scripture recordings in over 800 languages, with the goal of providing free access to these recordings through as many methods as possible. They released the Bible.is® app in 2010, the Deaf Bible™ app in 2012 and have the largest Audio Bible store in iTunes, where over 49 million podcasts have been downloaded. Over the last year, FCBH expanded into Internet radio, and has seen over 56 million listeners through iTunes Radio, Spotify, Rhapsody and other outlets that provide 24/7 access to their Audio Bibles. More recently, the ministry partnered with SAT-7, the largest Christian satellite broadcaster in the Middle East and North Africa, to launch the first dedicated Arabic Audio Bible channel. Joining this expanding list of digital distribution outlets is the first Bible app specifically made for Samsung Smart TVs.
The Bible.is Radio Network™ is now available as a Samsung Smart TV app, which allows users to stream digital quality Audio Bible recordings through their TV in over 700 languages. In this fast-growing market, where some experts say '85 percent of all flat-panel TVs will be internet-connected Smart TVs by 2016', this is a very logical next step for a ministry committed to leading-edge technology and digital distribution.
As is the case with all of FCBH's apps and other digital expressions, their app for Samsung is powered by the Digital Bible Platform, an expansive collection of digital Bible content that is also made freely available to developers and ministry partners through an application programming interface (API).
As a result of their open API, more than 200 developers have been given access to the Digital Bible Platform and the bountiful Bible content available there. Examples include Kolo Africa, Divinely and the John Ankerberg website, with more than 40 translator and national Bible Society partner apps currently active as well.
In addition, hundreds of radio partners around the world are enjoying the open access that gives them rich, dramatized quality Audio Bible recordings to broadcast over their airways as they reach their listening audience with the Gospel in their own language.
"It's truly humbling to be just a small part of the huge expanse of God's Word covering the whole world," says Troy Carl, FCBH vice president and architect of the Digital Bible Platform. "I've always dreamed that the Bible would one day be available at anytime, anywhere for everyone. In other words, it would just 'be'. And now that dream is coming true."
Established in 1972, Faith Comes By Hearing currently provides Scripture recordings in 813 languages that are spoken by over 5.7 billion people globally. Through the Digital Bible Platform, FCBH offers free access to this digital collection of Scripture via podcasts, Internet radio, satellite TV and the Bible.is and Deaf Bible apps.