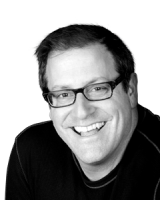 I believe organizations are still in the process of figuring out their roadmaps for their social journey within SharePoint and the connected company. Conferences like this one assist with real takeaways that attendees can start with an actionable plan.
New York, New York (PRWEB) April 30, 2014
Jeff Willinger, Director of Social Computing, Collaboration and Intranets at Rightpoint, will lead two sessions at SharePoint Fest NYC at the Javits Convention Center June 19th and 20th, 2014.
SharePoint Fest is a two day training conference (plus an optional day of workshops preceding the conference) that will have over 70 sessions spread across multiple tracks that brings together SharePoint enthusiasts and practitioners with many of the leading SharePoint experts and solutions providers in the country.
Jeff's sessions include:
10:00 am Thursday - Building a Better Intranet
10:00 am Friday - 10 ways to engage employees on SharePoint and Yammer
Click here to register for the conference. Use code: WILLINGER100 to save $100 on the conference. Register early to receive Early Bird discounts.
About Jeff Willinger
Jeff Willinger is the Director of Social Computing, Collaboration and Intranets at Rightpoint and was named one of the top SharePoint influencers to watch, and is recognized as one of the top social media personalities in the country. He specializes in advising clients on social computing strategies, collaborative intranets and portals, mobile reach vs. reach and increasing employee engagement. With experience spanning more than two decades, he is an internationally recognized speaker and expert in all CMS solutions and is a technology and business evangelist with deep expertise in information architecture, enterprise content management, and web 2.0 technology strategy. A character with character, he is the President and Founder of the Social Media Club of Chicago.